Dennis Farina: He Didn't Just Play a Detective on TV
By Patrick Kiger , July 22, 2013 04:40 PM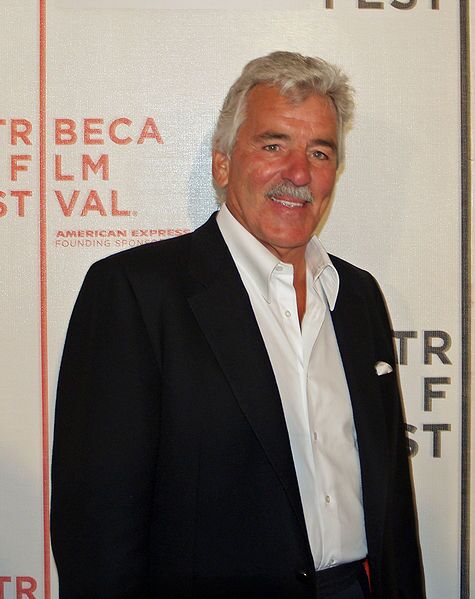 Some actors are pretty good at playing hard-boiled, streetwise police detectives. Dennis Farina, who died on July 22 at age 69 in Scottsdale, Ariz., actually was a hard-boiled, streetwise police detective who also turned out to be a pretty good actor.
The Chicago native, an 18-year veteran of his city's police force who took up acting as a second career, was best known for his stint from 2004 to 2006 on the long-running NBC police procedural Law & Order.
See also: TV for Grownups: The Summer Lineup
Farina portrayed investigator Joe Fontana, a silver-haired dandy who affected expensive imported loafers and finely tailored suits, and could wax poetically about subjects ranging from Italian pastry to the intricate science of racetrack wagering.
Beneath the character's glibness and urbane sophistication, however, Farina infused him with a menacing intensity that at times seemed frighteningly believable.
But that was just one of his 75 television and film roles in an acting career that began in 1981, when he portrayed a thug named Carl in director Michael Mann's movie Thief. Here are some interesting facts about Farina and the rough justice he so skillfully enforced on the screen.

According to a 1987 Washington Post profile, Farina grew up in Chicago's Near North Side neighborhood and, after high school, served in the U.S. Army and worked in a produce market before acting on his brother Joe's suggestion that he take the test to qualify for the police academy in 1967. "It was a city job and steady work," Farina recalled. He eventually became a detective, mostly working burglaries.
While with the Chicago police, for a time he partnered with Chuck Adamson, and the two would pass the hours by playing out scenes from their favorite movies. Adamson, who quit the force to become a Hollywood screenwriter and technical adviser, helped get Farina his first role, suggesting that director and fellow Chicagoan Michael Mann cast his former partner in the 1981 movie Thief, which was based on a case Adamson had investigated. "[Adamson] told Michael to look me up when he got back to Chicago," Farina recalled. "He did, and we talked and walked around a bit. No big deal. Just a couple of guys walking and talking. Then a young lady called and told me to report for a wardrobe fitting." Farina assumed it was a practical joke, but Mann wanted him to play a small role.
Mann went on to cast Farina in the 1986-88 NBC series Crime Story. Farina played early-1960s police Lt. Mike Torello, head of an organized-crime unit that pursued a rising young mobster named Ray Luca (portrayed by Tony Denison, currently one of the stars of TNT's Major Crimes).
Farina's rough-hewn look and intimidating voice also made him a convincing mobster in films such as Midnight Run and Get Shorty. He also portrayed serial killer Angelo Buono in a 1989 made-for-TV movie.
In a 2004 Associated Press story, Farina explained that he deliberately had to forget some of his police experience and training once he became an actor. After pointing out to Michael Mann that a fight scene would have played out differently in the streets, he recalled the director explaining to him, "'That's very good ... but for the movies, we have to do it this way.'" Even so, he remained a stickler about how how police officers were portrayed in films and TV shows in which he worked. "I really don't think there's such as thing as an ex-policeman," he said in a 2004 New York Times interview.
Law & Order producer Dick Wolf, a fan of Farina's work, had wanted to cast him in the show for years. But Farina reportedly didn't want to cost another actor his job, so he declined until the late Jerry Orbach created a vacancy by leaving. Once on the show, Farina insisted that the word "perp" be excised from scripts, saying that it was unrealistic.
Despite his success as an actor, he had one unrealized ambition: to star in a musical. As he once confessed in an interview, "I'm the only Italian I know who can't sing."
Here's an interview that Dennis Farina did at the 2011 Chicago Film Festival:
Photo: David Shankbone via Wikipedia
Also of Interest

Join AARP: Savings, resources and news for your well-being
See the AARP home page for deals, savings tips, trivia and more