Efrem Zimbalist Jr.: The Actor Who Went From Private Eye to Mr. FBI
By Patrick Kiger , May 05, 2014 01:31 PM
Back in late 1950s and early 1960s, one of the coolest series on the tube was 77 Sunset Strip, a stylish variation on hard-boiled detective noir infused with wise-cracking hipster humor - sort of Raymond Chandler meets the Rat Pack, set in what TV historian Horace Newcomb describes as "a sun-drenched world of cocktails, cool jazz and convertibles."
The show's star was Efrem Zimbalist Jr., who, as suave detective Stuart "Stu" Bailey, deftly tangled with tough guys, charmed beautiful dames and unraveled mysteries without getting a hair in his aerodynamically coiffed mane out of place.
Zimbalist, who died on May 2 at age 95 in Solvang, Calif., went on to star in another hit series, The FBI, in which he played Mustang-driving, buttoned-down FBI agent Lewis Erskine.
>> Sign up for the AARP Health Newsletter
Here are some facts about Zimbalist and his career: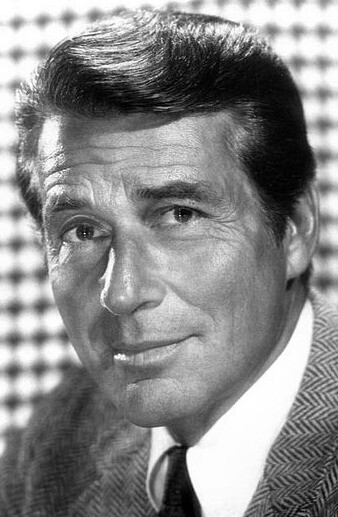 Zimbalist briefly attended Yale University, where he was twice expelled for low grades and ran up extensive debts at local clothing stores and restaurants. In his 2003 memoir, Zimbalist called his exit from the Ivy League "disgraceful." After working as a page at NBC, he was drafted into the Army in World War II, and served in Europe before receiving what he termed a "million-dollar wound" in the battle of Huertgen Forest.
Zimbalist's Army buddy, director Garson Kanin, gave him his first acting break by casting him as a reporter in the 1945 Broadway play The Rugged Path, which starred Spencer Tracy.
>> Get travel discounts with your AARP Member Advantages.
Before 77 Sunset Strip, Zimbalist had a reccurring role as Dandy Jim Buckley in the western series Maverick.
In the 1980s, Zimbalist played the reccurring role of Daniel Chambers in the detective series Remington Steele, which starred his daughter Stephanie Zimbalist.
Zimbalist continued to work into his late 80s, appearing as a voice actor in animated superhero TV series and video games as the voice of Batman's butler, Alfred.
Zimbalist once said that one of the most gratifying parts of his acting career was being approached by police officers and FBI agents who told him that they'd been inspired to go into law enforcement after watching The FBI. After the series, Zimbalist narrated recruiting videos for the agency and appeared at charity events to benefit the families of agents killed in action. In recognition of those contributions, he was named an honorary special agent by FBI Director Robert S. Mueller III in 2009.
Photo: From the 1971 season premiere of the television program The FBI (Wikipedia)
Also of Interest

See the AARP home page for deals, savings tips, trivia and more