Harold Ramis: A Funnyman's Finest Moments
By Patrick Kiger, February 25, 2014 05:51 AM
For many of us, Harold Ramis will always be Dr. Egon Spengler, the wild-haired, intensely serious paranormal researcher in the 1984 comedy classic Ghostbusters. With his bizarre, faux-scientific mumbo-jumbo, it was Ramis' character who provided the perfect foil for the irreverent, semi-competent Dr. Peter Venkman (Bill Murray) and anxiously earnest Dr. Raymond Stantz (Dan Aykroyd).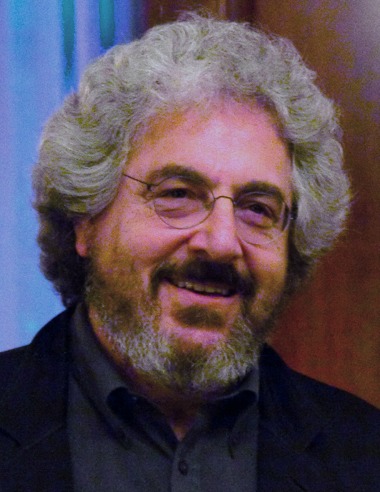 But most moviegoers probably didn't realize that Ramis, who died  on Feb. 24 at age 69 in his native Chicago, had co-written the Ghostbusters screenplay with Aykroyd as well. While Ramis was a deft comic actor, he was even more gifted as a writer and director. After his start as both an actor and the head writer for Second City Television in the mid- to late 1970s, Ramis wrote and/or directed some of the biggest comedy hits of the 1980s and 1990s, including films that helped make Murray and the late John Belushi into full-fledged Hollywood stars. When the American Film Institute compiled a list of the 100 funniest films of the 20th Century in 2000, four of Ramis' films were on it.

Here are five of Ramis' enduring comic masterpieces:

National Lampoon's Animal House (1978). Ramis' first screenplay effort, co-written with Doug Kenney and Chris Miller, became a massive hit that forever warped our view of college fraternities. According to Matty Simmons' book on the making of the movie, Ramis based the infamous golf-ball-driving scene on an actual prank that he once pulled.
Caddyshack (1980). The sports comedy, which Ramis co-wrote with Kenney and Brian Doyle-Murray, was his first directorial effort. Even so, he had the confidence and daring to allow Bill Murray to improvise his famous "Cinderella story" scene, based on two lines of stage direction from Ramis.
Ghostbusters (1984). Although Aykroyd came up with the original concept and first screenplay draft for the hit film, it was Ramis who helped him with a two major rewrites that made the story work. In this scene, Ramis' character Dr. Spengler displays his distaste for casual conversation.
Groundhog Day (1993). Ramis co-wrote with Danny Rubin and directed this madcap version of a fantasy premise that Rod Serling might have dreamed up for The Twilight Zone, in which a cynical, manipulative TV weatherman finds himself stuck in time.
Analyze This (1999). Ramis directed and co-wrote the screenplay (with Kenneth Lonergan and Peter Tolan) for this hit, starring Robert DeNiro and Billy Crystal, about a mafia boss and his psychiatrist.


Photo: Justin Hoch via Wikipedia