Harper Lee: Author of 'To Kill a Mockingbird'
By Patrick Kiger, February 19, 2016 02:53 PM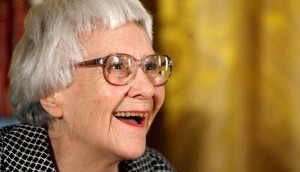 In 1960, a first-time author named Harper Lee published To Kill a Mockingbird. The novel blended a young Southern girl's coming-of-age story with a provocative account of her attorney father's losing struggle to defend an African American man falsely accused of rape. The best-seller won a Pulitzer Prize and became one of the most iconic works in modern American literature.

Famous People We Lost in 2015 »

But while Mockingbird became famous, Lee, who passed away on Feb. 19 at age 89 in Monroeville, Ala., rejected celebrity. Although Lee never published a second novel, HarperCollins created a sensation in 2015 by releasing Go Set a Watchman, her earlier attempt to tell the Mockingbird story from a different angle.

Here are some interesting facts about Lee's life and work.

Her full name was Nelle Harper Lee. She dropped the Nelle when she became an author, because she was afraid readers would mispronounce it as "Nellie."
Her grandfather, Calder Alexander Lee, fought in the Confederate army during the Civil War.
She worked as an airline reservation agent until a friend benevolently gave her enough money to quit her job for a year and become a full-time writer.
She was a childhood friend of author Truman Capote and helped him research his classic, In Cold Blood. He also was the model for the character Dill in Mockingbird.
When the Hanover County, Va., school board banned Mockingbird from its school library in 1966 as "immoral," a local newspaper solicited donations to buy copies of the book for students who wanted to read it. Lee sent a $10 contribution to the fund.
In the 1980s, she worked on a crime novel based upon the real-life tale of a preacher turned serial killer but never completed it.
For decades, Lee lived in a rent-controlled apartment on New York's Upper East Side. She returned frequently to her hometown of Monroeville and moved back permanently in 2007 after suffering a stroke. To honor her, the town erected a bronze statue of a young girl reading Mockingbird.


Photo: Chip Somodevilla/Getty Images

Also of Interest

See the AARP home page for deals, savings tips, trivia and more.