J.J. Cale: Rock Stars Made His Songs Into Hits
By Patrick Kiger, July 31, 2013 03:21 PM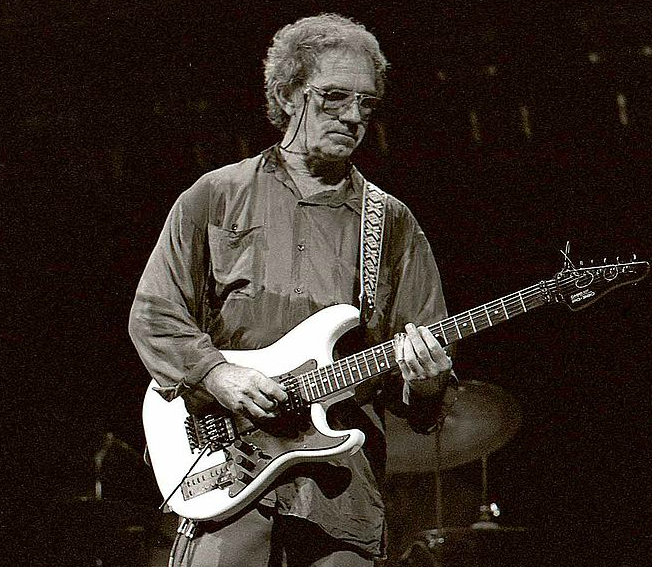 Somehow, J.J. Cale never became a rock superstar, even though the great Eric Clapton once confessed that he looked up to the Tulsa-born guitarist and songwriter as a role model and Neil Young ranked his 1972 rock classic " Crazy Mama" as the one song that most shaped his own songwriting.

That superstardom bypassed Cale, who died on July 26 at age 74 in La Jolla, Calif., undoubtedly had something to do with fate but probably more to do with principles. Cale, after all, was a guy who back in 1972 turned down a chance to appear on American Bandstand to sing what would be his lone Billboard 100 hit , "Crazy Mama," because he found out that he'd have to lip-sync and wouldn't be able to bring his band along. Here he is, performing the song in 2009:


All the same, that didn't stop Young - a pretty good songwriter himself, mind you - from gushing that Cale's composition was superior to Bob Dylan's "Like a Rolling Stone." And Cale wrote a lot of other good songs, ones that sold records for better-known performers such as Clapton, Tom Petty, southern rockers Lynyrd Skynyrd and others. "I've never sold a lot of records," Cale told an interviewer back in 1990. "My music's gotten much more famous than me."

Here are a few examples of Cale's handiwork:

"After Midnight." Cale's song became a solo hit for Clapton, but the British blues legend admits that he liked Cale's own rendition better. Here they are, performing it together in 2004:
"Cocaine." Another song that became a monster single for Clapton. Here's Cale performing his version - including a scorching guitar solo - with fellow Oklahoman Leon Russell in 1979:
"They Call Me the Breeze." You've heard the Lynyrd Skynyrd version, but here's Cale's own rendition from 1986:
"Louisiana Women." Waylon Jennings made it famous. Here's a live Cale version from 1975:
"I'd Like to Love You Baby." This one fit Tom Petty and the Heartbreakers so perfectly that it's strange to think that Cale actually recorded it first, in 1974.


Photo: Louis Ramirez via Wikipedia



Also of Interest

Join AARP: Savings, resources and news for your well-being


See the AARP home page for deals, savings tips, trivia and more