Jackie Collins: Writer of Steamy Bestselling Novels (and Joan's Sister)
By Patrick Kiger, September 21, 2015 11:01 AM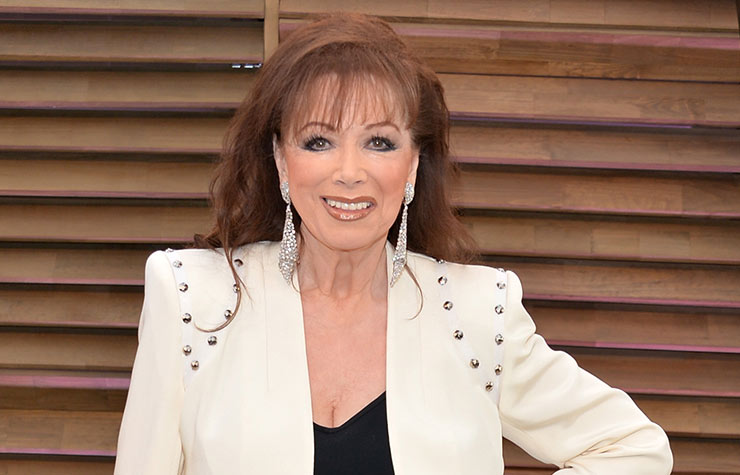 As a writer of steamy, salacious fiction about the rich and famous, Jackie Collins might have been a bigger star than her big sister Joan, the scheming Alex Carrington in the 1980s prime-time soap opera Dynasty. Jackie, who passed away Sept. 19 at age 77 in Los Angeles, churned out more than three dozen books — from Hollywood Wives and Rock Star to The Power Trip. Scantily clad beauties and shirtless male hunks on the covers gave a pretty good indication of what took place on the pages inside, perfect reading for the beach or monotonous travels.

Fa mous People We've Lost in 2015 »

Collins herself was as intriguing as any of the thinly disguised celebrities in her work. Her are some facts about her.

As a teenager in England, she taught herself to write fiction by hand-copying Mickey Spillane detective novels.
Kicked out of boarding school for smoking, she moved to Los Angeles to live with her sister and had a brief affair with Marlon Brando.
Her own minor acting career in the 1960s included small roles on British TV's The Avengers.
She dreamed up the plot lines for her stories while swimming laps each day and wrote them on a legal pad with a felt-tip pen.
Deeming her novels too titillating in the late 1980s, Chinese leader Deng Xiaoping threatened her publishers in his country with execution.
After her breast cancer diagnosis six years ago, Collins wrote five novels and traveled extensively, she recently told People magazine: "I did it my way, as Frank Sinatra would say."
Get discounts on prescriptions, eye care and more — AARP Member Advantages »

Here's an interview for an Australian TV program in 2013 in which Collins notes that "women say to me all the time, 'You taught me everything I know about sex.'"


Photo: Alberto E. Rodriguez/Getty Images


Also of Interest

See the AARP home page for deals, savings tips, trivia and more.