Jean Stapleton: As Edith Bunker, She Really Was Archie's Better Half
Asked to describe Edith Bunker, the character she portrayed in the classic 1970s sitcom All in the Family, actress Jean Stapleton put it this way in a 1972 interview with the New York Times: "I hope she's not the typical American housewife."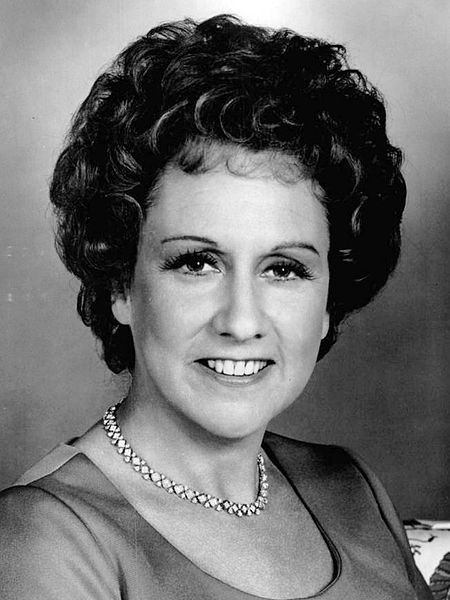 Indeed, Stapleton, who died on May 31 at age 90 in New York City, portrayed a character who was the very antithesis of a liberated woman: a working-class Queens housewife who was screechy voiced and docile to the point of being timid, and continually berated by her loutish husband as a dim-witted "dingbat" who should "stifle yourself."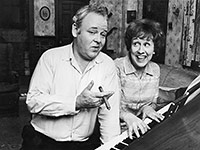 But underneath the mousy, submissive persona, Stapleton managed to ennoble Edith with a host of other qualities. She was resilient, brave, honest and compassionate, with an intuitive wisdom that helped her to navigate both her husband's intransigence and crises such as a breast cancer scare and having to fend off a sexual assault by a stranger. (Here's a compendium of the woes that Edith faced on the show.) By dramatizing women's struggles for millions of TV viewers each week, the character literally became a poster child for the feminist movement, appearing in ads that touted the Equal Rights Amendment.

"In most situations she says the truth and pricks Archie's inflated ego," Stapleton explained in 1972.


Bringing such a complex character to life required deft, subtle acting skills, and Stapleton - a veteran stage and screen actress with 70 TV and movie roles to her credit - had plenty of those. Producer Norman Lear reportedly picked her for Edith because he'd liked her performance as Sister Miller in the original Broadway version of Damn Yankees in the 1950s , and after All in the Family, Stapleton won acclaim for her portrayal of First Lady Eleanor Roosevelt.



Here are some intriguing facts about Jean Stapleton and her signature role:

She was a native New Yorker, the daughter of an advertising salesman and an opera and concert singer.
She changed her last name from Murray to Stapleton because she thought it sounded "more distingué."
In a 1962 episode of The Defenders, a TV courtroom drama, Stapleton played a murder witness who must identify the perpetrator. The defendant that she pointed out was portrayed by Carroll O'Connor, her future co-star on All in the Family.
She won three Emmy awards for her portrayal of Edith Bunker, in 1971, 1972 and 1978.
Though she acted on Broadway and traveled to Los Angeles to perform in All in the Family, Stapleton and her husband, the late producer and theater manager William H. Putch, had as their main residence a four-bedroom log cabin in Chambersburg, Pa., where Putch managed a summer theater, according to a 1971 UPI profile. "He couldn't stand New York City," Stapleton explained. "So we moved to the country, and we loved it."
Stapleton didn't really base Edith on an actual person, and instead dreamed up her voice, walk and other characteristics in collaboration with the show's writers.
Though Edith Bunker did all the housework and dutifully fetched beers for Archie, Stapleton told the Times in 1971 that her real-life husband shared the cooking and care of the couple's two children. "My husband doesn't have the male chauvinist attitude that the woman's place is in the kitchen," she explained.
Her trademark screechy, atonal singing of "Those Were the Days" at the beginning of All in the Family was pure artifice. In real life, Stapleton also was a trained mezzo-soprano, and made her operatic debut in 1984 at the Baltimore Opera Company in Leonard Bernstein's Candide.
Edith's frumpy wardrobe came mostly from thrift shops in Los Angeles.
Stapleton was invited by the Carter administration to be one of 45 commissioners who headed a national women's conference in Texas in 1977.
She reportedly turned down the role of mystery writer Jessica Fletcher in Murder, She Wrote, which then was filled by Angela Lansbury.
In an interview with the Archive of American Television, Stapleton recalled that when she wanted to leave the series in 1979, producer Lear told her that he found it difficult to allow Edith Bunker to die. "Norman, you realize, don't you, that she is fiction," Stapleton told him. His response: "To me, she isn't."


Here's a clip of what would be Stapleton and O'Connor's final TV appearance together on the Donny and Marie show in April 2000, a little more than a year before O'Connor passed away.


Photo (Carroll O'Connor and Jean Stapleton): CBS Photo Archive/Getty Images