Joe McGinniss: The Journalist As 'Psychological Detective'
By Patrick Kiger, March 11, 2014 04:22 PM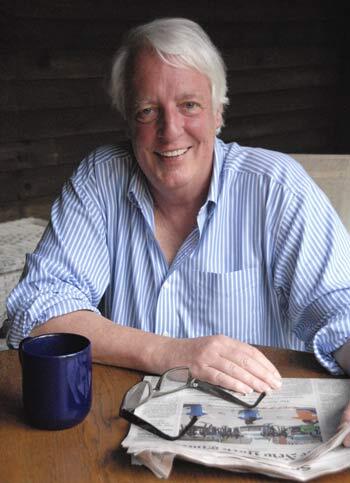 Some writers are myth-makers. Joe McGinniss, who died on March 10 at age 71 in Worchester, Mass., was the opposite.

Whether McGinniss was writing about the repackaging of Richard Nixon in The Selling of the President 1968 or Dr. Jeffrey MacDonald in the 1983 book Fatal Vision, McGinness liked to get up close and personal with a subject, gradually peel away a carefully crafted public persona like the leaves of an artichoke. In doing so, he usually became part of the story himself.

McGinniss' most tempestuous subject was MacDonald, a physician and former Green Beret who was accused of killing his wife and two young children in 1970 and then trying to cover up the murders by faking a Manson-style home invasion by crazed hippies. McDonald invited McGinniss to attend his 1979 trial, apparently in the belief that the writer believed in his innocence. But McGinniss' book, published after MacDonald's conviction, portrayed him as an insidiously evil, manipulative serial liar. MacDonald filed a lawsuit, which McGinniss's publisher ultimately settled out of court for $325,000, and New Yorker writer Janet Malcolm herself wrote a scathing book about McGinniss, The Journalist and the Murderer, in which she took him to task for deceiving MacDonald.

>> Sign up for the AARP Health Newsletter

But even if he concealed his own motives from his subjects to get to the real story, McGinniss considered himself blameless. "My only obligation from the beginning," he once told a Newsday interviewer, "was to the truth." For decades after the publication of Fatal Vision, he vigorously defended its factual accuracy.

Here are some facts about McGinniss, who described himself as a "psychological detective."




McGinniss began his career as a reporter for the Worcester Telegram and later worked at the Philadelphia Bulletin, the Philadelphia Inquirer and the Los Angeles Herald-Examiner.
He originally wanted to write a book about Democrat Hubert Humphrey's 1968 presidential campaign but turned to Nixon after Humphrey refused him access.
After McGinniss used up his advance while researching a book on Alaska in the mid-1970s, he sold his house to finance the remainder of his research. The gamble paid off: The finished product, 1980's Going to Extremes, became a bestseller.
McGinniss told CNN in 2012 that he even though he embedded himself in the defense team during the MacDonald trial, he hadn't yet formed an opinion about whether MacDonald was innocent or guilty. It wasn't until later, after he saw the evidence "piling up," he said, that he gradually came to see his subject as a "psychopathic personality."
As of 2012, Fatal Vision had sold more than 2.5 million copies, according to the New York Times, and some 30 million viewers watched an NBC miniseries based on the book.
In 1995, McGinniss sat through the entire O.J. Simpson trial with the intention of writing a book. But in the end, he was so disgusted by the jury's not-guilty verdict that he returned his $2 million advance to the publisher and abandoned the project.
In 2010, McGinniss made headlines by renting a house next door to Sarah Palin's home in Wasilla, Alaska, while he was writing a book, The Rogue, about her. The author told a New York Times interviewer that Palin represented the evolution of the political image-making machine that he'd written about in 1969. "In the 21st century," he explained, "politics is just another branch of the entertainment industry."


In this 2007 interview, McGinniss talks about the challenge of living up to his early success.




Photo: joemcginnis.net

>> Get travel discounts with your AARP Member Advantages.



Also of Interest



See the AARP home page for deals, savings tips, trivia and more