Lou Reed: He Walked on the Wild Side
By Patrick Kiger, October 27, 2013 06:47 PM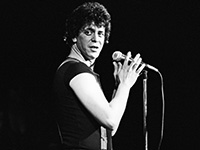 At his best, Lou Reed was to rock music what Jean Genet was to literature - a chronicler of an unsavory, lubricious underworld who compelled us to see beauty and grace in the dissipated and disturbing.

As leader of the Velvet Underground, the Brooklyn native, who died on Oct. 27 at age 71, helped provide the soundtrack for the Exploding Plastic Inevitable, artist Andy Warhol's avant-garde multimedia scene in the late 1960s, performing songs on then-taboo topics ranging from drug use ("Heroin," "I'm Waiting for the Man") to sadomasochism ("Venus in Furs"). The band's stark, minimalist sound ("two chords are pushing it - three chords and you're into jazz," as Reed once put it) and provocative lyrics eventually became a template for generations of rockers who followed, though at the time they sold few records and were largely ignored by radio stations.

>> Sign up for the AARP Health Newsletter

It wasn't until Reed left the group and made an 1972 LP, Transformer, that he broke through on the airwaves, with a Top 40 single that shocked and titillated teenagers in countless staid suburbs across the nation, alerting them to an alternative lifestyle that was then only whispered about. "Walk on the Wild Side," an ode to gender-bending nonconformity, helped awaken us to the realization that nothing was as straightforward as we had been led to believe. As a record store owner told rock critic Lester Bangs, "the amazing thing is that suddenly there's all these 14-year-olds, coming in all wide-eyed: 'Hey, uh, ... do you have any Lou Reed records?"


Here are some intriguing facts about Reed and a song that changed America.

Rolling Stone magazine ranked Walk on the Wild Side" at No. 223 on its list of the 500 greatest songs of all time.
According to rock historian Chris Roberts, "Walk on the Wild Side" and the rest of Transformer were hastily recorded by Reed in August 1972 in London, with David Bowie as the impresario. Bowie urged Reed to mine his 1960s experiences in the Warhol milieu for material.
In a 2007 newspaper interview, Woodlawn explained that the first verse of the song was based on her actual experience of dropping out of high school in Miami in 1962 at age 15 and traveling with a cadre of Cuban transvestites to New York. But she didn't actually meet Reed until after the song was written about her. "I called [Reed] up and said, 'How do you know this stuff about me?' " Woodlawn said. "He said, 'Holly, you have the biggest mouth in town.' We met and we've been friends ever since."
Reed explained in a 1982 New York Times interview that he didn't intend the song to have a larger message about gay rights or alternative lifestyles. "I didn't write anybody's national anthem when I wrote 'Walk on the Wild Side,' " he insisted.
Reed stole the song's title from an old, never-completed project - a musical version of A Walk on the Wild Side, Nelson Algren's 1956 novel about prostitutes and bootleggers in New Orleans' French Quarter in the 1930s. The novel also was made into a 1962 Hollywood film starring Laurence Harvey, Anne Baxter, Barbara Stanwyck and Jane Fonda. The movie's closing credits featured a different song of the same title, performed by R&B singer Brook Benton.
Reed once said that "Hangin' Round," not "Walk on the Wild Side," actually was his favorite song on the album, "which is why no one listens to me."
In a 1989 Rolling Stone interview, Reed noted that even in 1972, the song's subject material "was only taboo on records. ... Movies, plays, books, it's all there." He cited poet Allen Ginsberg and novelists William Burroughs (Naked Lunch) and Hubert Selby Jr. (Last Exit to Brooklyn) as having explored the same turf before him.
Entertainment Weekly reported in 1992 that two decades after the song became a hit, it was still being played 40,000 times a year on radio and television, "and can be heard as background music in department stores."


>> Get entertainment and dining discounts with your AARP Member Advantages.

Photo: Michael Ochs Archives/Getty Images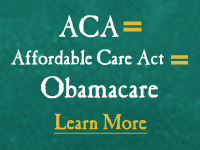 Also of Interest



See the AARP home page for deals, savings tips, trivia and more