Mario Zamparelli: The Man Who Painted Howard Hughes
By Patrick Kiger, September 12, 2012 02:26 PM
When you're an artist, it helps to have a wealthy patron who recognizes and supports your talent. Michelangelo, for example, was just a lowly painter's apprentice when he was discovered by Lorenzo de Medici, the most powerful man in Florence, who gave him a place to live in his mansion and supported his early work. But artist and industrial designer Mario Armond Zamparelli had a benefactor who was even wealthier and surrounded by more intrigue: Howard Hughes.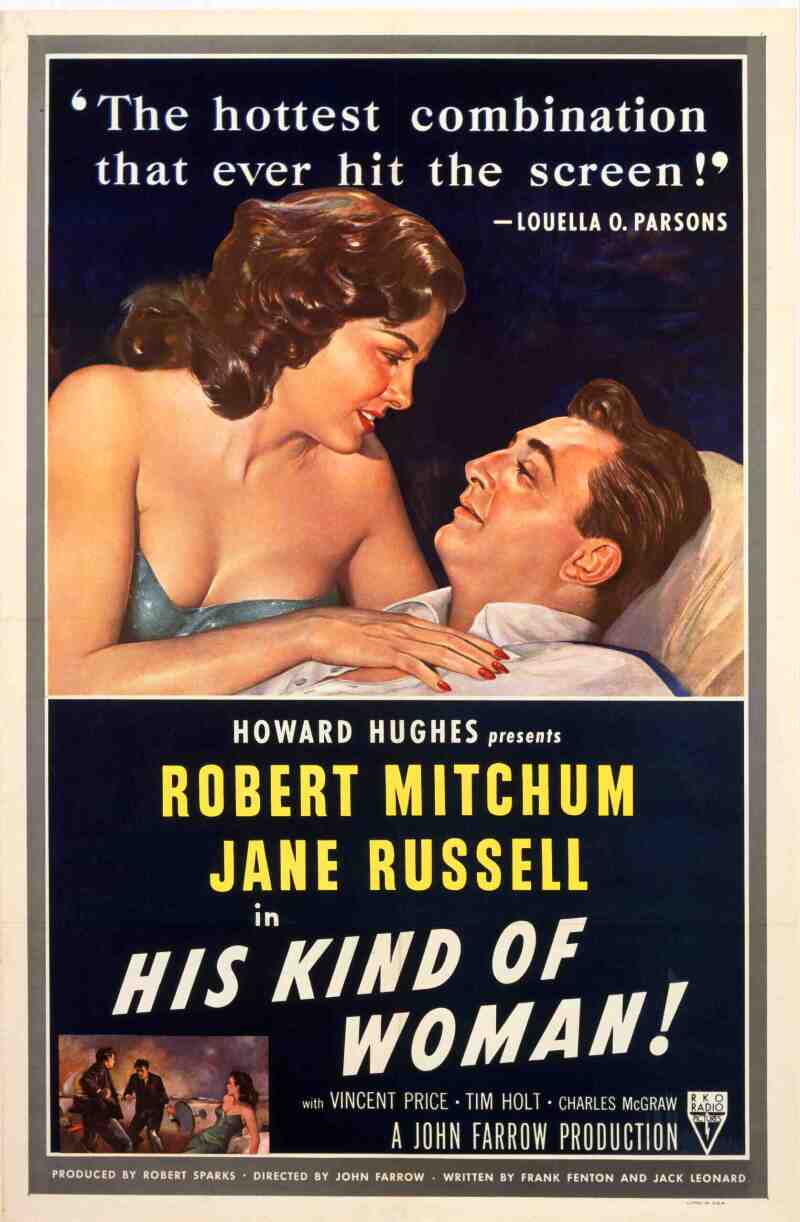 As Zamparelli, who died on Sept. 8 at age 91 in California, explained in a 1981 interview, he was washing his car in New York in the late 1940s when he got a call summoning him to California to work for an unnamed client who apparently admired his magazine and poster illustrations. After two months of work he learned that his client was Hughes, the brilliant but mentally unhinged and reclusive billionaire aviator, filmmaker and casino mogul. Zamparelli went on to design everything from movie posters for RKO, Hughes' motion picture studio, to the yellow miniskirt uniforms that flight attendants for Hughes Airwest airlines wore in the 1970s.

One of Zamparelli's challenges was indulging Hughes' taste for lascivious advertising in an era of holds-barred censorship. In 1951, for example, British officials ordered changes in billboards for the RKO film His Kind of Woman that were emblazoned with Zamparelli's depiction of voluptuous Jane Russell, clad in a low-cut gown and leaning over a reclining Robert Mitchum. "I worked five weeks on that portrait," Zamparelli complained, "and they ruined it in five minutes."

But Zamparelli's most difficult assignment was to paint the only portrait of Hughes that the attention-shy mogul ever deigned to have created. As Zamparelli recalled in 1981, Hughes told him that he needed a painting of himself - in just three days. After hastily making some sketches of Hughes, Zamparelli worked around the clock to meet the deadline, and on the third night he was summoned to a dark room to present the painting to his subject. As the artist recalled, Hughes looked at it for a long time, and then abruptly smiled. "He said, 'You see that ear? Now I want you to start at this point, take a sixteenth of an inch off and gradually go down to a thirty-second at the lobe and stop there. And I don't want anything else changed.'"

Hughes later had the portrait hermetically sealed in glass to preserve it for posterity. Today, it's in the Special Collections Library of the University of Texas at Dallas.