Marvin Hamlisch: Music for the Generations
By Steve Mencher , August 07, 2012 10:49 AM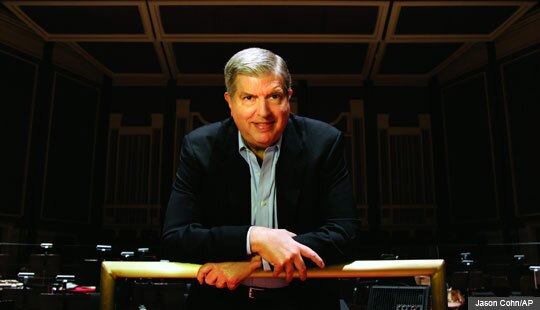 Composer, conductor, pianist - Marvin Hamlisch was all those things. But he was, above all, a consummate showman. His death at age 68 leaves a gap because he was one of the few musicians - folks like Wynton Marsalis and John Williams come to mind as his peers - whose musical vocabulary and knowledge were so broad and deep as to welcome new audiences into music in a way that underlined the universality of that unique art.
As a pops conductor and music director of several orchestras, Hamlisch brought his own music, and the music of American movies, theater and popular songs to the concert hall. I had the pleasure of seeing him on stage several times through the years when he led the National Symphony Orchestra Pops in Washington, D.C., often taking my 80-something mom and teenage daughter to holiday programs.
That's the point of pops - that it brings generations together, that it requires no deep knowledge or heavy lifting - and that it welcomes everyone into a fraternity. My mom rarely stayed awake at most musical events, but she never napped for Marvin Hamlisch, who she felt was an old friend because of their shared New York Jewish roots.
An evening with Hamlisch was sure to include some groan-inducing jokes, a few gentle reminders of his friendship with stars like Barbra Streisand, references to his Oscars, Tonys, Grammys and Emmys. Inevitably, the evening would include the introduction of a young artist on the way up who Hamlisch would ask you to listen to because he knew, in his bones, that you'd like the youngster and want to support him or her. He was never wrong.
In this video clip, below, from AARP's My Generation, Hamlisch is meeting a young musician, violinist Joshua Bell, on equal ground. The two men have deep respect for each other, and their melding of musical minds, of which we only see a snippet, makes us sadder to have lost Hamlisch so young.
Photo: Jason Cohn/AP