N. Joseph Woodland: Five Facts About the Bar Code Inventor
By Patrick Kiger, December 14, 2012 03:18 PM
Whether you like using those self-service checkouts at supermarkets and drugstores, or still prefer to have a human clerk scan your purchases, thank Norman Joseph Woodland for the ease and convenience of buying things in the modern world.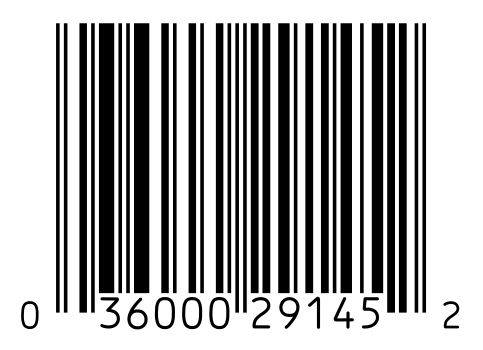 It was Woodland - along with Bernard Silver, his classmate at Drexel Institute of Technology (now Drexel University) - who back in the late 1940s invented the bar code, the series of markings on labels that can be read by an optical scanner. Here's the patent application that Woodland and Silver filed for their invention, which was granted in 1952.

Woodland, who passed away on Dec. 9 at age 91 in Edgewater, N.J., saved shoppers countless minutes that clerks once needed to recall prices or consult a list and to then punch keys on old-fashioned cash registers. An estimated 5 billion products are scanned each day using Woodland and Silver's invention, according to this Reuters article. Bar codes are also used for everything from tracking mail to encoding medical information.

Here are five intriguing facts about Woodland and his invention.



Before attending Drexel, the Atlantic City native spent World War II in Oak Ridge, Tenn., working on a portion of the Manhattan Project that ultimately developed the atomic bomb, according to a 1998 Philadelphia Inquirer profile.

After Silver approached him with the idea of creating a way to scan products, Woodland figured out how to do it when he was sitting on the beach in Florida. As he recalled in a 1999 interview with Smithsonian magazine, he randomly poked his fingers in the sand and drew four lines. It then occurred to him that lines could serve as symbols, in the fashion of the dots and dashes in Morse code, which he had learned as a Boy Scout. (There's more to it, of course, as explained in the video below).

After Woodland took a job at IBM, he and Silver tried to sell the patent to his new employer, but they decided the offer was too low and sold it instead to Philco, reportedly for just $15,000.

It took a couple of decades for the electronics industry to develop the computer chips and laser scanning technology needed to make the bar code practical. The first use in a supermarket was on June 26, 1974, when a bar code attached to 10-piece pack of Juicy Fruit chewing gum was scanned at a Marsh supermarket in Troy, Ohio, according to this 2009 Christian Science Monitor article on the technology's 35th anniversary.

According to his daughter Susan, when Woodland went to the supermarket in the 1970s, he would talk to the checkout clerks to see if they had any ideas for improving his invention. "They always got such a kick out of him," she recalled.
Here's a video explaining how bar codes work.