Pat Summerall: 10 Facts About the Iconic Sportscaster
By Patrick Kiger, April 17, 2013 11:22 AM
Pat Summerall, who died on April 16 at age 82 in Dallas, achieved what in some ways is the ultimate accomplishment for an athlete-slash-broadcaster. He was so good in the booth at NFL games that a couple of generations of fans probably never realized that he'd gotten his start down on the field.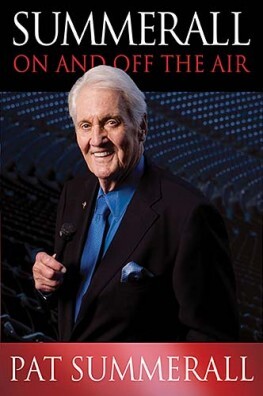 In fact, the Florida native had a pretty respectable NFL career as a placekicker and two-way end from 1952 to 1961, mostly with the Chicago Cardinals and New York Giants. His finest moment as a player came on December 1958, when he kicked a 49-yard field goal in  the middle of a snowstorm to help the Giants beat the Cleveland Browns in a crucial late-season game. The visibility was so bad that Summerall couldn't even see the goalposts, yet he somehow managed to get the ball through them. When he trotted to the sidelines, then-Giants assistant coach Vince Lombardi was incredulous. "You son of a bitch," he reportedly said to Summerall. "You know you can't kick it that far."

But after starting his broadcasting career in 1964, Summerall went on to even greater heights as a play-by-play announcer. He was part of network telecasts of 16 Super Bowls, and his deep, resonant voice became inextricably associated in fans' minds with the drama of the gridiron. He also called 27 Masters golf tournaments and 20 U.S. Opens in tennis.

Here's a clip of Summerall with his longtime broadcasting partner, John Madden:


Here are some fascinating facts about one of America's most beloved sportscasters.



He had a tough childhood. According to a 1987 Sports Illustrated profile, Summerall was born with a deformed right foot, which was turned around backward at birth; a doctor had to break it and reset it to the normal position. He was the only child of a Florida bank teller and his wife, and when the couple separated, they wanted to send him to an orphanage. Instead, fortunately, Summerall's aunt and uncle intervened and took him in. They lived a block from the high school football field where he would become a star.

He was an amazingly versatile athlete. As a high school football player, he set a state record for the most pass receptions in a season, and then won a scholarship to the University of Arkansas - in basketball, not football, though he ended up playing both sports. He also fought in the Golden Gloves as an amateur heavyweight, and won a Florida state junior tennis championship - beating a player, Herbie Flam, who later made it to the finals at Forest Hills. If that wasn't enough, he also played minor league baseball for a time in the St. Louis Cardinals organization.

As an NFL rookie with the Detroit Lions, he once played a game with a severely fractured right wrist. His bit of bravado caused him permanent injury, taking the force out of what had once been a rocket serve on the tennis court.

He was a former eighth-grade English teacher. In his football off-season, he filled in at the school in his hometown of Lake City, Fla. He recalled it as a tougher job than broadcasting: "I had to talk to a group of 30 students who didn't care what I had to say. It was more difficult to talk to them and keep their interest than talk to the 150 million people watching the Super Bowl and keep their interest."

He got into broadcasting by accident. Shortly before he retired from the NFL in 1961, he was watching TV in a New York apartment that he shared with teammate Charlie Conerly, when then-CBS radio sports head James Dolan called to tell Conerly when to report for an audition. Conerly was in the shower, so Summerall took the message, and Dolan was so taken by Summerall's voice that he asked him to try out as well. He ended up beating out Conerly and getting the job of doing a five-minute daily sportscast.

He was famously succinct. Summerall's minimalist approach was inspired by CBS sports executive Bill MacPhail, who advised him: "Remember, it's a visual medium. I'll never criticize you for saying too little." As his broadcasting partner of two decades, John Madden, put it: "He knew how to use words. For a guy like myself who rambles on and on and doesn't always make sense, he was sent from heaven."

He had an emotional side. He got so worked up when Ben Crenshaw won the Masters tournament in 1984 that he had to hand the mike over to colleague Ken Venturi. "He even cries at K-Mart openings," a friend told Sports Illustrated in 1987.

He was part of the first Super Bowl broadcast. Summerall spent the first half of the inaugural 1967 Super Bowl in Los Angeles in the broadcasting booth, and then switched places with Frank Gifford and worked the sideline as a reporter during the second half.

He was a recovering alcoholic. In 1992, a group that included former NFL commissioner Pete Rozelle and former PGA Tour Commissioner Deane Beaman staged an intervention, and persuaded Summerall to check into the Betty Ford Clinic. He managed to stop drinking, but already had done so much damage to his liver that he needed to have a transplant in 2004.

He did the most-watched sports program of all time in the United States. Summerall and Madden's coverage of Super Bowl XVI in 1982 was watched by more than 85 million viewers.


Also of Interest

Join AARP: Savings, resources and news for your well-being


See the AARP home page for deals, savings tips, trivia and more