Percy Sledge: He Sang 'When A Man Loves a Woman'
By Patrick Kiger, April 14, 2015 04:22 PM
Back in 1966, a soul singer named Percy Sledge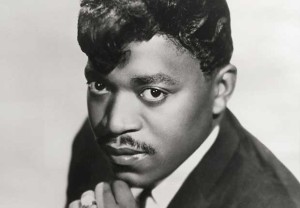 scored a No. 1 hit with his first single, "When a Man Loves a Woman" — a plaintive ballad about obsessive, all-consuming passion and the heartbreak it inevitably inflicts.

The Alabama native, who died April 14 at age 74 in Baton Rouge, La., managed to put himself in the soundtrack of countless '60s boomer romances. Here are some facts about a hit that still resonates and the man who created it.

>> Famous People We've Lost in 2015



Sledge worked in the mid-1960s as an orderly at Colbert County Hospital in Sheffield, Ala., where he sang to the patients to lift their spirits.
He gave conflicting accounts of the origins of "When a Man Loves a Woman." The stories range from Sledge improvising it with his band at a gig in Sheffield to ad-libbing the tune while singing at a University of Mississippi frat party.
By one account, Sledge took the song to Sheffield disc jockey Quin Ivy, who was also a producer and later managed the singer. Ivy wanted to record the song, originally called "Why Did You Leave Me Baby?," on the condition that Sledge and two friends rework the lyrics.
Sledge did not get the official songwriting credit, which went to bassist Calvin Lewis and organist Arthur Wright. He told the New Orleans Times-Picayune in 2001 that not owning a share of the rights had cost him "many millions of dollars."
The song had a resurgence of popularity in the 1980s, after it appeared on the soundtracks of The Big Chill and Platoon.
Sledge himself performed the song at the wedding of E Street Band guitarist Steve Van Zandt.


>> Get discounts on health exams, prescriptions and more — AARP Member Advantages.

Here's a video clip of Sledge performing "When a Man Loves a Woman" on TV in 1966.


Photo: Pictorial Press Ltd/Alamy

A lso of Interest

See the AARP home page for deals, savings tips, trivia and more.