Phil Ramone: A Producer's 5 Musical Masterpieces
By Patrick Kiger, April 1, 2013 12:53 PM
Despite his 14 Grammy awards, record producer Phil Ramone, who died on March 30 at age 79 in New York City, isn't anywhere near as well-known as the music superstars whose hit records he helped create.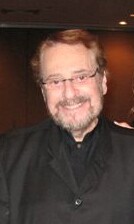 During a career that spanned a half century, the native of South Africa worked with an astonishingly diverse array of talents: Ray Charles, Frank Sinatra, Barbra Streisand, Bob Dylan, Paul Simon, Tony Bennett, Aretha Franklin, Karen Carpenter, Elton John, Dionne Warwick, Cyndi Lauper, Billy Joel, and even rock groups such as the Allman Brothers and the Rolling Stones. "I always thought of Phil Ramone as the most talented member in my band," Joel wrote in a tribute to Ramone on his website. "He was the band member that no one ever ever saw onstage."

But if we didn't associate Ramone with such classic albums as Paul Simon's Still Crazy After All These Years or Billy Joel's The Stranger, it's because he wasn't a control-board Svengali like Phil Spector, who reshaped artists to fit his own distinctive aural style. Instead, Ramone was more of a subtle influence, a coach who helped keep stars focused on connecting with their fans rather than pursuing technical perfection.

In his 2007 memoir, Making Records: The Scenes Behind the Music, Ramone explained: "Great records are all about feel, and if it comes down to making a choice, I'll go for a take that makes me dance over a bland one with better sound any day."

Here are five of the many memorable recordings that Ramone worked on:



"The Girl From Ipanema," Stan Getz and Joao Gilberto, 1964. As the studio engineer on this fusion of Brazilian and jazz rhythms by saxophonist Getz and guitarist Gilberto, Ramone was present at the creation of one of the most distinctive and influential pop music hits ever. In his memoir, Ramone recalls that in a run-through on the night before the recording session, Gilberto asked Ramone to sing the second chorus in English. After hearing it, the Brazilian confided to Ramone and Getz that he wanted his wife Astrud, who had never sung professionally, to do the vocal, instead of Sarah Vaughn, whom producer Norman Gimbel wanted. "I didn't even know that Astrud could sing," Ramone marveled. "All she did was sit quietly in the studio." But the gamble paid off, when her understated but sexy rendition helped make the song into a huge hit, and make Brazilian-inflected pop into a global phenomenon.

"My Little Town," Simon and Garfunkel, 1975. Recorded five years after the duo officially broke up, this song become a top-ten hit on the Billboard pop chart. To help the singers capture the lyrics' dark, edgy mood, Ramone put blue gels over the lights in the studio, so that all they could see was each other's silhouette.

"Just the Way You Are," Billy Joel, 1978. If it weren't for Ramone, this classic might never have been even heard. During the recording of Joel's album The Stranger, he suggested to Joel that the record needed another ballad. Joel then reluctantly played a song that he'd been working on but didn't feel that good about. Ramone, however, loved it, and "Just the Way You Are" went on to become one of Joel's signature hits.

"Maniac," Michael Sembello, 1983. Ramone produced this song for the soundtrack to the hit movie Flashdance, which provided the beat for the main character's frenetic dance sequence. He also contributed to the movie's ambiance. After seeing a group of teenage breakdancers spinning on a piece of cardboard on a New York street corner, Ramone excitedly called movie producer Don Simpson, who subsequently shot some video of the teens and worked it into the movie.

"Body and Soul," Tony Bennett and Amy Winehouse, 2011. Ramone co-produced what would be Winehouse's final recording session, for Bennett's Duets II album. The song, released two months after her death from alcohol abuse, won a Grammy.


Photo: Ky1958 via Wikipedia



Also of Interest

Join AARP: Savings, resources and news for your well-being


See the AARP home page for deals, savings tips, trivia and more