Roger Ebert: 10 Little-Known Facts About the Great Movie Critic
By Patrick Kiger, April 4, 2013 07:39 PM
It's no exaggeration to say that Chicago Sun-Times movie critic Roger Ebert, who died on April 4 at age 70, was perhaps the most influential movie reviewer of all time.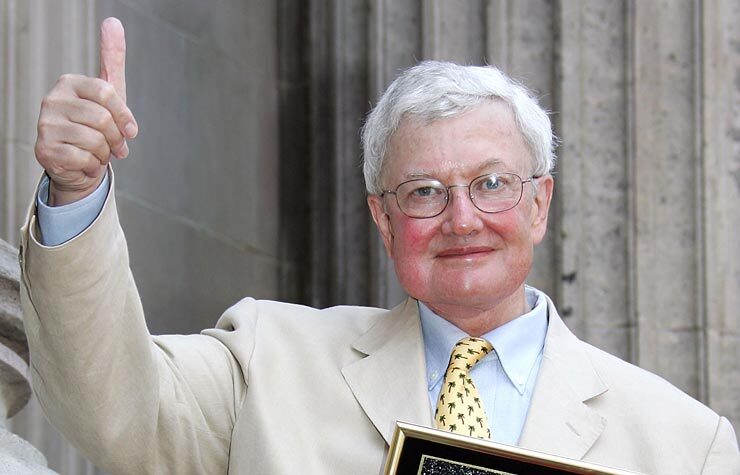 Ebert achieved his initial fame in the late 1970s as the shorter, chubbier, bespectacled half of Siskel and Ebert, the opinionated TV reviewing duo he formed with Chicago Tribune critic Gene Siskel, whose thumbs-up-or-thumbs-down verdicts could help turn a movie into a hit or relegate it to box-office ignominy. (After Siskel's death in 1999, Ebert teamed up with Richard Roeper until 2006.)

Though he may have looked like a milquetoast out of central casting, his blunt, often shockingly caustic critiques of subpar films - he famously titled a 2007 collection of his essays Your Movie Sucks - not only earned him credibility with viewers but made him a feared figure in Hollywood. But when it came to films he admired, such as 2001: A Space Odyssey, Raging Bull or Aguirre, Wrath of God, he wrote lyrical homages. From a 2012 essay on his favorite films, here's what he had to say about Federico Fellini's 1960 classic La Dolce Vita:

  'La Dolce Vita' has become a touchstone in my life: A film about a kind of life I dreamed of living, then a film about the life I was living, then about my escape from that life. Now, half a century after its release, it is about the arc of my life, and its closing scene is an eerie reflection of my wordlessness and difficulty in communicating. I still yearn and dream, but it is so hard for me to communicate that - not literally, but figuratively."

Besides helping to elevate the movie tastes of millions, Ebert lifted us up in another way: by showing us an example of how to soldier on bravely against adversity. After undergoing cancer surgery in 2006 and suffering severe disfigurement that left him unable to speak or eat, nobody would have faulted him for retreating into seclusion. Instead, Ebert not only continued to write movie reviews, but embarked on a second career as a blogger and Twitter superstar, whose prolific tweets earned him nearly 850,000 followers. Moreover, he appeared on a 2010 Esquire magazine cover, boldly challenging the world to look at his misshapen face - a gesture that must have cheered countless others who've similarly struggled against cancer's cruel ravages.

From his acclaimed 2011 memoir, Life Itself , here are 10 intriguing facts about Ebert:



The first movie he ever saw was the Marx Brothers' A Day at the Races.

As a boy growing up in Urbana, Ill., he got his start in journalism publishing a stamp-collecting newsletter, Ebert's Stamp News, which he mailed to six subscribers.

At the University of Illinois, he flunked French - four times.

When he joined the Chicago Sun-Times in 1966, his ambition was to become a columnist like his friend Mike Royko. But the following year he was chosen, mostly out of happenstance, to replace movie critic Eleanor Keen, who was retiring.

Ebert didn't have any formal education in cinema, so he used his interviews with directors such as Stanley Kramer and Otto Preminger as tutorials in the art of movie-making. "When I asked, they actually sketched out shots on a piece of paper and told what they were trying do to, and why," he wrote. "They seemed to have an instinct for teaching, and I soaked it in." He also took advantage of the opportunity to hang around on the sets of movies such as Butch Cassidy and the Sundance Kid, watching how scenes actually were shot.

He once took a leave of absence from the Sun-Times, so that he could work as a screenwriter for tawdry exploitation filmmaker Russ Meyer on the 1970 movie Beyond the Valley of the Dolls.

He was a recovering alcoholic who stopped drinking in 1979. What motivated him to stop was the discomfort of hangovers. "Without hangovers, it is possible that I would still be drinking," he wrote in 2011. "I would also be unemployed, unmarried, and probably dead."

He thought of Siskel as "less like a friend than like a brother," but their sibling-like rivalry actually made for better television. "We knew the buttons to push on each other, and we both made little effort to hide our feelings, warm or cold," he wrote.

He felt that the advent of home video rentals actually made seeing movies less meaningful, because "there is no sense of audience, and ... an important factor in learning to be literate about movies is to be part of an audience that is sophisticated about them."

He claimed not to be worried about dying, saying that he'd been through the experience once before, on the operating table in 2006 when an artery ruptured during surgery. "I have already been declared dead," he wrote. "It wasn't so bad."


In this interview with the Archive of American Television, Ebert explained his philosophy of film criticism.:
Join AARP: Savings, resources and news for your well-being


See the AARP home page for deals, savings tips, trivia and more



Photo: Darron Cummings/AP