Russell Johnson: The Professor on 'Gilligan's Island'
By Patrick Kiger, January 17, 2014 11:01 AM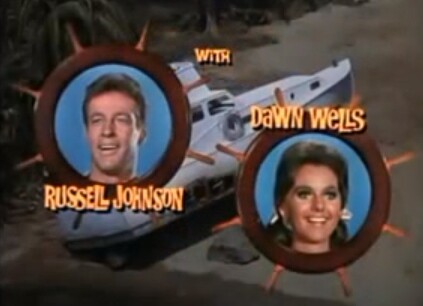 In the hit 1960s TV sitcom Gilligan's Island, it was no accident that Roy "The Professor" Hinkley, portrayed by Russell Johnson, was the least-funny character.

The show's creator, producer Sherwood Schwartz, needed an anchor for his otherwise lightweight cast of eccentric, inept castaways - a straight man who could rescue them from their various outlandish predicaments (though not from the island itself) and serve as a foil for their funny lines and pratfalls. As Schwartz would explain decades later in his memoir Inside Gilligan's Island: "The Professor was the glue that held the more colorful characters in place in the Gilligan mosaic. And Russell Johnson played him perfectly: Intellectual, serious, sincere."

But Johnson, who died on Jan. 16 at age 89 at his home on Bainbridge Island, Wash., did have comedic chops, too, as evidenced by this scene.





>> Sign up for the AARP Health Newsletter

Here are 10 facts about Johnson and the memorable character he helped to create:

Johnson, the eldest of seven children, was just eight when his father died, leaving the family in such dire financial straits that his mother had to send him to an orphanage in Philadelphia, where he finished high school.
According to Reuters, Johnson served in World War II as a bombardier on a B-25 Liberator that was shot down over the Philippines in 1945. After returning home, Johnson used his GI benefits to study at the Actors' Laboratory in Hollywood.
After breaking into Hollywood as a sailor in an episode of the TV anthology series Fireside Theatre in 1950, Johnson spent the ensuing 14 years appearing in scores of TV westerns and detective shows and movies ranging from It Came From Outer Space to Ma and Pa Kettle at Waikiki. His credits include "Back There," a famous 1961 episode of The Twilight Zone in which he plays a man who travels back in time in an effort to prevent the assassination of Abraham Lincoln.
In the pilot for Gilligan's Island, the Roy Hinkley character was a writer, portrayed by John Gabriel (who later appeared in the soap opera Ryan's Hope).
Johnson, having twice turned down auditions for Gilligan's Island because he was up for starring roles in other series, tried out for the job only after those opportunities fell through.
Schwartz and his team of writers worked hard to give The Professor's utterances and ingenious gadgetry - a shortwave radio fashioned from a coconut shell, for example - sound at least vaguely scientific. Johnson's delivery did the rest. "No matter how weird or bizarre the Professor's scheme might seem, Russ made it sound perfectly plausible," Schwartz later recalled.
After the initial three-year run of Gilligan's Island, Russell did encore performances as The Professor in the 1970s and 1980s in three made-for-TV Gilligan movies, in addition to two animated children's versions of the series.
Johnson once joked that after being typecast as a brainy, serious do-gooder on Gilligan's Island, he no longer was able to get the bad-guy roles in TV westerns that had once provided him with reliable employment.
He continued to appear in small roles on TV, including shows such as Knots Landing and Roseanne, until the late 1990s.
After his son David died of AIDS in 1994 at age 39, Johnson became active in fund-raising efforts to help combat the disease, according to Reuters.


Here is Johnson explaining the frustration of being initially lumped into "the rest" in the show's theme song. After the first season, his character and that of Mary Ann Summers (Dawn Wells) were inserted at the end.
>> Get travel discounts with your AARP Member Advantages.
Also of Interest


See the AARP home page for deals, savings tips, trivia and more