The Man Who Dreamed Up 'The Impossible Dream'
By Patrick Kiger, March 19, 2014 08:02 AM
Being a one-hit wonder might be enough if your single stroke of genius turns out to be one of the most enduring, oft-recorded songs in the history of popular music - " The Impossible Dream (The Quest)" from the 1965 Broadway musical Man of La Mancha.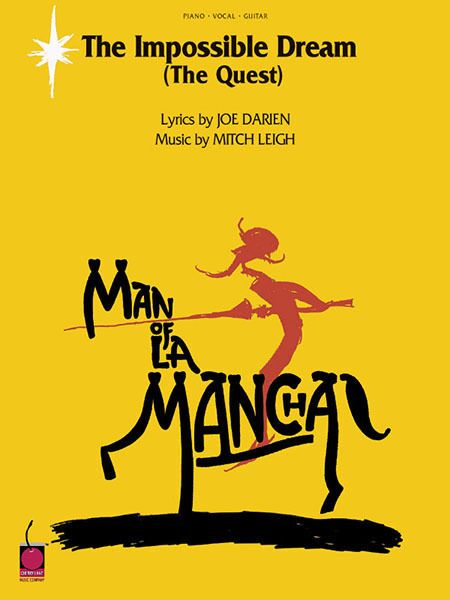 Composer Mitch Leigh, who died on March 16 at age 86 in New York City, was a Yale-educated advertising-jingle writer with a couple of short-lived theatrical productions to his credit when, in an unlikely twist of fate, he was hired to write the music for a musical play-within-a-play about 17th century novelist Miguel de Cervantes and his masterpiece Don Quixote. The producers intended for Leigh to work with the famous poet W.H. Auden, who'd been hired as the lyricist. But Auden's work turned out to be so downbeat and caustic that he was replaced by another relative unknown, Joe Darion, who'd penned the words for a few Top 10 singles, such as Red Buttons' 1953 comedy hit " The Ho Ho Song."

>> Sign up for the AARP Health Newsletter

Somehow, though, Leigh and Darion managed to create a song that resonated far and wide beyond the Broadway stage. ("Nobody was more surprised than we were," Darion, who died in 2001, once admitted to music historian Michael Whorf.) Over the years, the stirring pop standard has been covered by at least 80 different artists, including Frank Sinatra, Elvis Presley, Robert Goulet, Perry Como, Cher, Jennifer Hudson, Tom Jones, Roberta Flack and Placido Domingo.

"The Impossible Dream" became such a cultural touchstone, in fact, that scores of performers have adapted it to their own purposes. Here are a few of the most striking reinterpretations:



Jim Nabors. In 1967, in his role as gawky rube-turned-U.S. Marine Pvt. 1st Class Gomer Pyle, he overcame stage fright with the help of Abe Lincoln to appear at a Navy relief benefit and deliver a robust, pitch-perfect rendition.

John Cleese. The Monty Python comic got laughs in 1997 by refusing to sing the song on The Muppet Show, forcing the puppets to take over.

Jack Jones. The 1960s crooner changed the lyrics - "I guess they didn't think the idea of loving 'pure and chaste from afar' would sell albums," an Internet critic has theorized - but had a huge hit anyway.

George Foreman. The heavyweight boxer, who made an improbable comeback in middle age, did an awkward but charming Rex Harrison-style spoken-word performance of the song, prior to his upset 1994 victory over reigning champion Michael Moorer.

Luther Vandross. In a 2002 episode of Touched By An Angel, aired just three years before his death at age 54 from a heart attack, the R&B great portrayed a janitor who'd long ago abandoned his youthful dreams of singing stardom. But at the retirement concert honoring his aunt, the school's choral teacher, Vandross's character regained his nerve and belted out this awesomely soulful performance.




>> Get discounts on health services with your AARP Member Advantages.

Also of Interest



See the AARP home page for deals, savings tips, trivia and more