Tom Clancy: Insurance Man Turned Mega-Novelist
By Patrick Kiger, October 2, 2013 12:58 PM
Toiling by day at an insurance agency in the 1970s, Tom Clancy dreamed of writing bestselling action thrillers.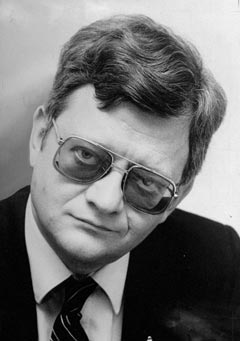 Unlike most would-be novelists, Clancy, who died on Oct. 1 at age 66 in Baltimore, had two things going for him. First, he had a great idea for a story (inspired by a newspaper article about Soviet sailors who'd tried to defect), in which a Red submarine captain stages a clever ploy to switch sides, with the help of an intrepid CIA agent named Jack Ryan. Second, he was a dogged researcher, reading everything he could find on submarines and talking to scores of people who'd actually served on them to make the details of his fiction vividly authentic.

In 1985 he sold The Hunt for Red October to an obscure publisher of military books for a mere $5,000. Incredibly, through word of mouth and rave reviews, the first-time novelist soared up the bestseller lists.

That was the start of the amazing career of a novelist who became a one-man industry, churning out dozens of bestselling military thrillers - some solo, others with co-authors. But Clancy became even more famous thanks to the movie blockbusters based on his novels about Ryan, who's been portrayed by some of the biggest stars in Hollywood. Here's a rundown:

The Hunt for Red October (1990). The film, directed by John McTiernan, stars Sean Connery as Soviet submarine captain-turned-defector Marko Ramius and Alec Baldwin as CIA man Jack Ryan.
Patriot Games (1992). Harrison Ford replaces Baldwin as Jack Ryan in this Philip Noyce-directed thriller, in which a retired Ryan survives two brushes with death to pursue a terrorist assassin who's after a British diplomat.
Clear and Present Danger (1994). Harrison Ford reprises his Ryan role in this tale of a drug-cartel murder whose trail leads to the White House.
The Sum of All Fears (2002). In the fourth Jack Ryan film, directed by Phil Alden Robinson, Ben Affleck plays Ryan in this apocalyptic scenario about a terrorist nuclear attack on a U.S. city.
Jack Ryan: Shadow One (2013). Directed by Kenneth Branagh and starring Chris Pine in the title role, this Christmas Day 2013 release will be a reboot of the Jack Ryan franchise.


Photo: Mel Finkelstein/N.Y. Daily News Archive via Getty Images



Also of Interest



See the AARP home page for deals, savings tips, trivia and more