Virginia Johnson: She Helped Bring Sex Out of the Bedroom
By Patrick Kiger , July 25, 2013 05:57 PM
In 1957, Virginia Johnson, a divorced mother of two, saw an ad for a position as a research assistant at Washington University School of Medicine in St. Louis. The job turned out to be working for Dr. William H. Masters, a gynecologist who'd begun to study a topic that was largely taboo: sex. Johnson took the job, and it was the start of a partnership that would change America.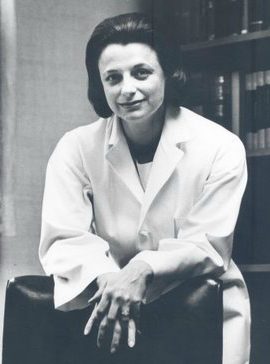 Johnson, who died on July 24 at age 88 in St. Louis, became Masters' research partner, co-author and, for a time, wife. In 1966, the two published a book, Human Sexual Response, that, with its frank revelations about the physiology of intimacy, vaulted to the top of bestseller lists.
While their predecessor, William Kinsey, had gathered his information through questionnaires, Masters and Johnson persuaded nearly 700 subjects to allow themselves to be hooked up with various instruments - including an artificial penis with a built-in camera - that gathered detailed data about how the human body functions during sex. Their findings included the revelation that sexual desire and activity among the elderly was not only possible but normal.
Here are some intriguing facts about Johnson and her work with Masters (who died in 2001), which helped to create the modern field of sex therapy:

Although often described as a psychologist, Johnson never actually earned a degree in psychology. She studied music at Drury College in Missouri for two years.
As a pianist and singer, Johnson performed for a time under the name Virginia Gibson on a country-music station in Springfield, Mo.
Johnson had a knack for persuading subjects to participate in research in an era when people were reluctant to reveal much about their sex lives.
According to Masters and Johnson biographer Thomas Maier, Johnson's own first sexual experience came in the back seat of a 1941 Plymouth sedan when she was 15, with her high school boyfriend in Golden City, Mo.
Johnson and Masters were married from 1971 to 1993, when the couple parted amicably after growing emotionally apart. News of their breakup led to scores of letters and phone calls from sympathizers. As Johnson later recalled, it was "amusing to us, because there was an assumption we had had a sexual problem. It was like, 'Poor things, can we help you?' "
Here's a video clip of Johnson being interviewed by CNN's Larry King.
Also of Interest

Join AARP: Savings, resources and news for your well-being
See the AARP home page for deals, savings tips, trivia and more