Wes Craven: Horror Movie Master Made Us 'Scream'
By Patrick Kiger, August 31, 2015 05:57 PM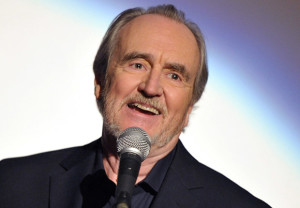 Wes Craven was the Steven Spielberg of slasher movies, that grisly sub-genre of horror movies peopled by mask-wearing madmen and serial killers with razor-blade gloves.

Fa mous People We've Lost in 2015 »

Craven, who passed away Aug. 30 at age 76 in Los Angeles, created two of the most enduring slasher movie franchises, Nightmare on Elm Street and Scream. Here are some surprising facts about the complicated director and his movies.

As a child, his strict Baptist parents forbade him from watching anything except Disney movies.
His first horror film, 1972's Last House on the Left, was inspired by Ingmar Bergman's The Virgin Spring.
The character Freddy Krueger got his first name from a bully who beat up Craven in elementary school in Cleveland.
Craven gave a then-unknown Johnny Depp a role as the heartthrob boyfriend Glen in Nightmare on Elm Street, based on his teenage daughter's judgment that Depp was better than the other actor up for the role.
His own favorite directors were Roman Polanski, Alfred Hitchcock, François Truffaut and surrealist Luis Buñuel.
In order to get him to sign a three-picture deal, producers Bob and Harvey Weinstein let Craven direct a 1999 non-horror film, Music of the Heart, starring Meryl Streep.


Get discounts on prescriptions, eye care and more — AARP Member Advantages »

Here's a 2014 interview with Craven, in which he talks about his youthful influences.


Photo: John Shearer/WireImage/Getty Images

Also of Interest

See the AARP home page for deals, savings tips, trivia and more.