Meet the Medicare Fraud-Fighters
By Lisa McElroy , November 12, 2013 02:18 PM
For many older Americans, Medicare has been a life-saver - literally. And, over its 47-year-old history, the government health care initiative has allowed countless more Americans to lived longer and healthier lives.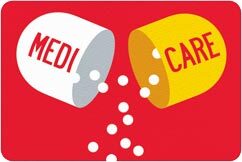 That's the good news.
The not-so-good? Some doctors, pharmacies and other providers try to steal from Medicare by overbilling or submitting fraudulent charges for reimbursement.
>> Sign up for the AARP Money newsletter
That's where the Medicare Fraud Strike Force (don't you just love that name?) comes in.
A spokesperson for the Justice Department told me that Attorney General Eric H. Holder Jr. has made fighting Medicare fraud a high priority. As a result, the department has a steady stream of cases.
In fact, since its inception in March 2007, the strike force - now operating in nine cities across the country - has gone after more than 1,500 defendants for fraudulently billing Medicare a total of more than $5 billion.
And there's undoubtedly more to be saved.
In May, the strike force announced a "nationwide takedown" that resulted in federal charges against 89 people, including doctors, nurses and other licensed medical professionals, for fraudulently billing Medicare a total of about $223 million. "Over the last three fiscal years," Holder pointed out at the time, "for every dollar we've spent fighting against health-care fraud, we've returned an average of nearly eight dollars to the U.S. Treasury, the Medicare Trust Fund and others." Even better, he pointed out that the savings aren't in recovered dollars alone, because the strike force's actions have deterred other would-be criminals from even attempting to defraud Medicare.
Just last week, Detroit-area resident Javed Rehman was sentenced to five years in prison for conspiring to bill Medicare for home health services that were never provided. Companies that Rehman and his co-conspirators owned collected approximately $13.8 million from Medicare, including $1.7 million that went to the company that Rehman owned. He'll have to pay all of it back in restitution.
>> Get discounts on health products and services with your AARP Member Advantages.
The same day, the owner of a Detroit-area home health care agency was sentenced to serve 65 months in prison for her leading role in a $2.2 million Medicare fraud scheme. Mehran Javidan was convicted of committing health care fraud, making false statements and conspiracy. Like Rehman, she'll have to pay restitution - in her case, about $2 million.
The Medicare Fraud Strike Force strikes again.
Also of Interest

See the AARP home page for deals, savings tips, trivia and more