Meet the Women Fighting a Voter ID Law
By Lisa McElroy, August 28, 2013 05:51 PM
The U.S. Justice Department has filed suit against the voter ID law in Texas, but two older African American women are behind separate legal challenges to new voter ID requirements in North Carolina. The state has one of the nation's most wide-ranging voter ID laws and the first to pass since the U.S. Supreme Court struck down part of the Voting Rights Act.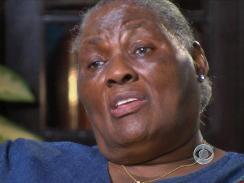 In North Carolina state court, Alberta Currie, 78, claims she's no longer able to vote, as she has done since 1956. Delivered at home by a midwife during the Jim Crow era, Currie never had a birth certificate. Her last driver's license expired nine years ago. Her sister, who could attest to her birth date, has Alzheimer's disease.

So Currie can only vote by absentee ballot. That's not enough for her. The dignity of voting in person, at the polls, matters, she insists.

"I want to see my vote counted," Currie told NPR. "Let me be there. I want to be there. I want to see that."

In a suit filed in federal court, Rosanell Eaton, 92, claims that the North Carolina law prevents her from voting because the name on her driver's license does not match the name on her birth certificate or voter registration card. Eaton is a social activist who has registered more than 40,000 voters.

To register to vote for the first time, she had to ride a mule to the courthouse. Asked to recite the preamble to the Constitution, she complied without missing a word, she says. Completing the paperwork was "very, very stressful," she said recently (watch the video below). "Here I am at 92 years old doing the same battling. I am fed up and fired up."

Currie and Eaton have backgrounds similar to that of Viviette Applewhite, 94, who is suing over the voter ID law in Pennsylvania. Many more may follow.






Photo: Southern Coalition for Social Justice



Also of Interest

Join AARP: Savings, resources and news for your well-being


See the AARP home page for deals, savings tips, trivia and more