Sex, Alzheimer's and Boomers: Trouble for Nursing Homes
By Lisa McElroy , August 07, 2013 02:37 PM
Romance - for many, it's one of life's great pleasures. But for those living in a nursing home sex can get a bit more complicated. Having Alzheimer's disease or some other form of dementia calls into question whether the individuals involved have the ability to give legal consent. Nursing homes regularly struggle to make that call, and this problem will only grow worse as the number of older Americans grows as the the boomer generation joins their ranks.
Related: Sex and Dementia: What Are Our Rights When We're Not Ourselves Any More?
Take, for example, the case of Windmill Manor in Coraville, Iowa, the focus of a recent Bloomberg story. Staff at the nursing home discovered two residents, both with dementia, having what appeared to be consensual sex. Because neither the man nor the woman seemed hurt or upset about the encounters - in fact, both protested when they were asked to stop - administrators decided there was no need to report the incidents to authorities.
The state disagreed, fined the home and threatened to revoke its privileges to collect Medicare and Medicaid payments. The family of the woman sued the home's parent company, and eventually settled out of court.
Federal law says that nursing home residents have a right to privacy - but also a right to safety. People with dementia may be able to consent to sexual activity, some psychiatrists say. But other experts disagree, saying that because it's too difficult to tell whether a person with dementia is able to consent, sex between dementia patients amounts to assault.
Should nursing homes prevent residents with dementia from having sex, even if it appears that they want to? Or should they acknowledge that sex can be a natural - and highly pleasurable - human activity for any adult? Tell us what you think below.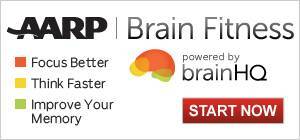 Also of Interest

Join AARP: Savings, resources and news for your well-being
See the AARP home page for deals, savings tips, trivia and more