10 Principles for Creating Age-Friendly Communities
By Jana Lynott , April 15, 2013 11:48 AM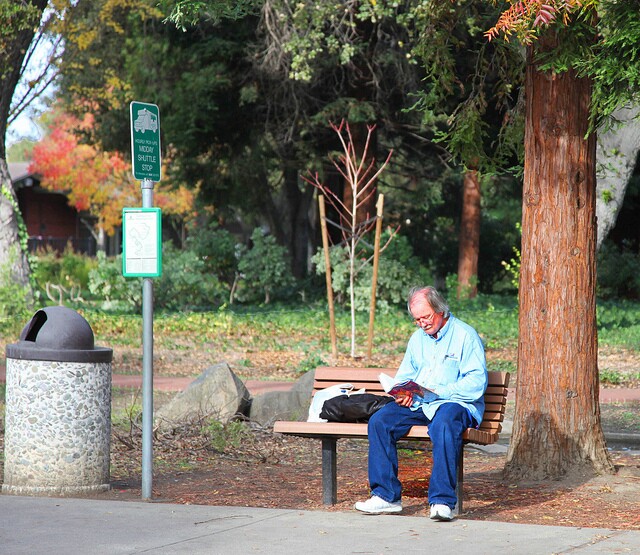 By Jana Lynott & Rodney Harrell
What makes a community age-friendly? This question faces communities across the nation as the baby boomers age and the older population grows. Communities need to prepare now or they will find themselves struggling to catch up.
Age-friendly communities treat all residents and visitors with respect, regardless of age, income or physical ability. They keep individuals socially connected and engaged in community life and they enhance opportunities to be healthy and active. These are communities that meet the needs of those age 5 or 105, pushing a stroller, or boarding a bus with a cane.
AARP promotes livable communities policies that:



Leverage the current and potential contributions of older adults in your community. Look for opportunities to engage older adults as volunteers, entrepreneurs, or contributors to the local arts scene.

Recognize the value of retaining older adults' connections to both people and place. These associations are valuable to both the individual and the community and cannot be quickly or easily replicated in a new environment.

Ensure access to the built environment. Poor design of our homes, parks, streets, walkways, and transit infrastructure prevents access and engagement.

Support housing affordability and choice. Housing options should be available and affordable to people at all income levels.

Invest in a range of transportation options. One in every five people age 65+ does not drive. Many need to use public transportation;others will need the additional support of paratransit, reduced fare taxis, or volunteer driver programs.

Improve health. Communities benefit when they have access to healthy food options, opportunities for walking, biking and exercise, and access to health facilities.

Foster safety and personal security. Community safety and security initiatives prevent injuries, promote neighborhood cohesion and maximize opportunities for residents to be active and engaged.

Support older adults and their family caregivers through long-term supports and services (LTSS). LTSS programs enable residents to stay in their homes as they age.

Coordinate planning processes. Community land use, housing, transportation, supportive services, and community health care planning should be interconnected.

Engage residents of all ages in community planning. Decisions regarding land use, housing, transportation, and services have broad effects on the lives of residents. The entire community must be represented in the process and costs and benefits must be shared across the entire community.
Older adults tell us they wish to age in their homes and communities, close to friends, family, and the local haunts they love. Most will reject high-priced institutional care and will continue to live in the community, even if they have one or more disabilities. Is your community prepared?
About the authors:

Jana Lynott, AICP, is a Senior Strategic Policy Advisor with the AARP Public Policy Institute where she manages AARP's transportation research agenda. As a land use and transportation planner, she brings practical expertise to the research field.

Rodney Harrell, PhD., is a Senior Strategic Policy Advisor with the AARP Public Policy Institute and is responsible for AARP's housing research agenda. His expertise includes housing affordability and accessibility, transit-oriented development, community redevelopment and sustainable community initiatives.
Also of Interest

See the AARP home page for deals, savings tips, trivia and more