People Located Near Bike Lanes and Walking Paths Exercise More (A Lot More)
By Shyidah Sala'huddin, August 01, 2014 09:31 AM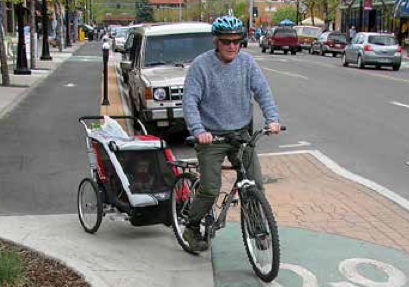 Not exercising isn't completely your fault.
A study conducted in the United Kingdom by the University of Cambridge MRC Epidemiology Unit (and published in July by the American Journal of Public Health) finds that people who live near bike lanes and walking paths are likely to exercise at least 40 minutes more a week than people who don't have easy access to such traffic-free routes.
In fact, for every 0.6 miles a person resides near a dedicated walking path or bike lane, he or she will exercise about 15 minutes more a week.
"We hope that communities will progressively realize the substantial health and environmental benefits of making walking and cycling a convenient, safe and attractive everyday activity," says Anna Goodman, the study's lead author and an epidemiologist with the London School of Hygiene & Tropical Medicine.
Similar results were found in a Harvard School of Public Health study conducted in very bike-friendly Hangzhou, China. The Harvard research (published in the June issue of the Journal of Transport and Health) found that the largely well-to-do residents of the city who had access to designated bike lanes were more likely to participate in active transportation to get around the city, even if they owned a car. Another finding: The people who bicycle in Hangzhou have significantly lower obesity rates than their neighbors who rely primarily on cars.
"We see the bicycle as a vital tool for the control of obesity worldwide," says Steve Bercu, a director of the Helen and William Mazer Foundation, which funds research on the public health benefits of bicycling and helped fund the study. "The Hangzhou study begins to paint a picture of the elements that can lead to the choice of a bicycle over a car for daily transportation, elements such as wide cycle track and the use of lushly vegetated islands to buffer bikes from traffic."
While the research proves the benefits of having bicycle infrastructure, Anne Lusk, a research scientist at the Harvard School of Public Health, worries that the widespread creation of effective bike lanes will be a slow ride. "Technologies are advancing at lightning speed while transportation infrastructure has evolved at the speed of a slow horse," she says.
See the Livability Fact Sheet: Bicycling and the Livability Fact Sheet Series by AARP Livable Communities and Walkable and Livable Communities Institute to the learn more about incorporating bicycling and walking into a community's infrastructure and daily life.
-----------------------------------------------------------------------------------------------------------------------------------
Shyidah Sala'huddin is an intern on the AARP Livable Communities team.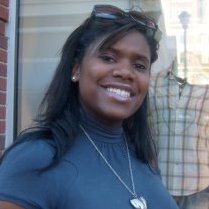 Learn more about making communities great for people of all ages by visiting AARP.org/livable and subscribing to the AARP e-Newsletter.