AARP to Speak at the 2015 Healthy Aging Summit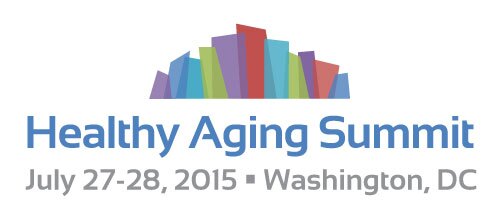 More than 500 policy makers, researchers, educators and public health practitioners will
convene at the 2015 Healthy Aging Summit in Washington, D.C., on July 27 and 28 to discuss how social, environmental and emotional factors can improve the quality of life of older adults and reduce health care costs.
This "state-of-the-science" meeting, cosponsored by the American College of Preventive Medicine and the U.S. Department of Health and Human Services' Office of Disease Prevention and Health Promotion, will feature speakers from AARP, the Administration on Community Living, the Association of State and Territorial Health Officials, the National Institute on Aging and the World Health Organization, among others.
During a plenary session titled "Leadership in Aging and the State of the Science" (July 27, 10:15 -11 a.m. ET), Josh Collett, vice president, AARP International, will highlight imported innovations and talk about the U.S.-based AARP Network of Age-Friendly Communities, which launched in 2012 and now features a growing member list of more than 50 towns, cities and counties serving more than 30 million people.
Later in the day (from 4:15 to 5:30 p.m. ET), Kamili Wilson, AARP Foundation interim vice president for strategy and communication, will participate in a panel titled "Impact of Isolation: The Impact of Products, Space, Services and Isolation on the Aging."
Registration for the event is open at 2015HealthyAgingSummit.org
---
>> GET LIVABLE! Subscribe to the award-winning AARP Livable Communities Monthly eNewsletter 
>> LEARN MORE ABOUT LIVABLE COMMUNITIES: Visit AARP.org/livable