7 Solutions for Improving a Home's Energy Efficiency
By Larry Zarker, October 20, 2014 09:50 AM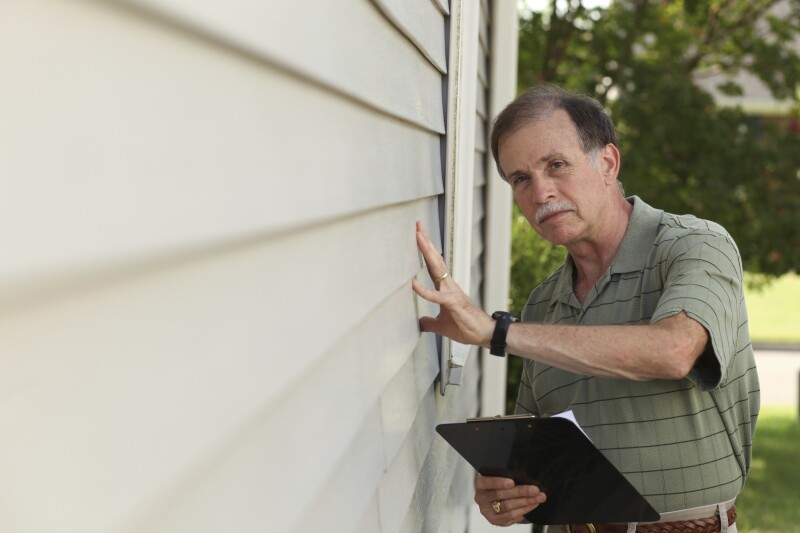 You don't need to be a mechanic to know that a car is made up of interacting components and systems, and that the failure of just one component can affect the overall performance of the vehicle.
Houses work the same way.
The thermal envelope, insulation, HVAC systems, appliances, lighting and more all contribute to the comfort, health and safety of a home. Rather than focusing on a single problem, like drafty windows or not enough insulation, hire contractors who are trained in the "house-as-a-system" approach to home maintenance and improvement. They know how to make a home's systems work together to achieve optimal performance to save on energy and costs.
>> Sign up for the AARP Livable Communities Newsletter
The following improvements can enhance a home's overall performance:
1. An energy audit identifies how much energy a home is using and how much it's wasting. Using a variety of diagnostic tools, the auditor will identify problem areas that affect a home's overall comfort, health, safety and durability. Many gas and electric utility providers offer energy audits or keep a list of qualified contractors.
2. Air-sealing the building "envelope" is critical to preventing heat loss, which can end up costing hundreds of dollars a year in excess energy costs. Air sealing is also effective at keeping toxic fumes at bay, such as the carbon monoxide that can permeate from the garage after starting a car. Proper air sealing can ensure that a home is a safer, more comfortable and less costly place to live.
3. A well-insulated home can ensure that room temperatures are constant, balanced and comfortable. Since proper insulation can reduce annual energy costs and increase the longevity of an HVAC system, less power is needed to heat and cool the home.
4. A well-sealed air duct system enables the circulation of clean, fresh air throughout the home. Leaky ducts are costly and can introduce moisture, unfiltered air and toxins (such as mold) into the home's air supply. Caution: Having ducts cleaned but not sealed is not a solution. Find a credentialed contractor trained to identify leaky ducts and execute proven methods to clean and seal them.
5. Installing Energy Star-rated appliances and LED lighting increase a home's energy efficiency, which can result in significantly lower utility bills.
6. Replacing older gas stoves and ovens reduces the chances of dangerous gas and carbon monoxide leaks.
7. Sealing window frames and light fixtures will reduce drafts and improve air quality.
For more ideas about how to achieve improved energy performance in a house and make it a lifelong home, check out the AARP Home Fit guide at aarp.org/homefit, watch the 2014 Home for Life slideshow and take a virtual tour of the 2014 Home for Life at homeforlife2014.com.
Larry Zarker, CEO of the Building Performance Institute (BPI), is a national leader in certification standards for high-performance building and remodeling. Visit BPI's website for additional information and homeowner resources.
---
You May Also Like