Active Transportation
By Kevin Mills, December 12, 2013 08:30 AM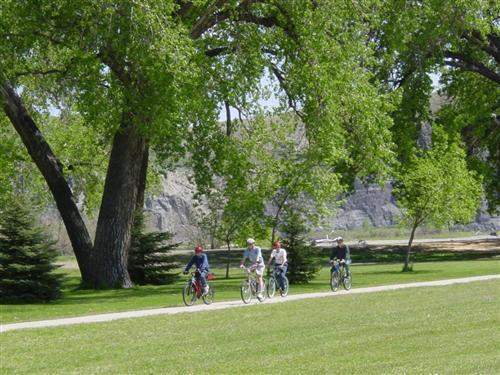 Active transportation connects people and places. It provides access to jobs, education, shopping, transit and recreation. In short, trails, bike pathways and greenways make for great places to live and to visit.
Next time you see one of those "America's Best Places to Live" lists that magazines often compile, you'll notice that most of these heralded communities have one thing in common: a great trail system and safe places to walk and bike.
Billings, Mont., is one such community. Long a popular tourist destination, Billings has used its extensive system of trails as a selling point of its proactive effort to attract permanent residents and businesses. "Talented people move to Billings in large part because of our trail system," says John Brewer of the Billings Chamber of Commerce.
Fortune magazine ranked this community the No. 1 small city in which to create a business, and much of this success is because of the easy access residents enjoy to the numerous trails. Fully aware of the connection between its trail system and economic development, the Chamber of Commerce now advocates for more public and private investment in biking and walking.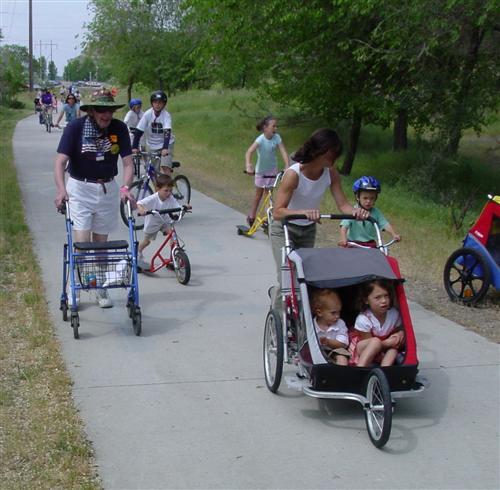 The ongoing Atlanta Beltline project is another great example of planners understanding that a trail system is a linchpin and a magnet for encouraging development. The Beltline - a ring of trails and transit around Atlanta - has attracted hundreds of millions of dollars in investment, and new residents and businesses, in neighborhoods that were suffering decline.
Fayetteville, Ark., has had similar success. "In the last few years the city has experienced a steady increase in residential and commercial urban projects close to the trail, creating a positive and sustainable economic impact for the city," says Matt Mihalevich, the trails coordinator of Fayetteville, where a growing trail system is at the heart of the city's booming economy.
Away from cities, too, trails are providing an economic lifeline for small communities, many of them struggling with the decline of traditional industries.
"We wouldn't be here if it wasn't for the trail," says Brad Smith, who with his wife, Maureen, opened new business in Confluence, Pa., which is along the Great Allegheny Passage. Down the road, their friend and fellow resident Mary Aukerman, who operates a bed and breakfast in town, says "as more and more of the trail is completed, my business has grown." The Great Allegheny Passage attracts tens of thousands of visitors every year, and the small communities nearby are being transformed: Boarded-up storefronts are being replaced with new businesses, and people once forced to leave town for work are finding new opportunities in their hometown.
These are stories we hear from communities large and small all over America: Communities that are doing well in this economy have put a premium on livability. Places where you can walk, bike and be active are fundamental to livable communities.

Kevin Mills shapes and oversees Rails-to-Trails Conservancy's national policy and trail development work. He is a national leader in the effort to ensure that walking and biking trails grow as mainstream priorities of America's transportation policy and are recognized for their contribution to public health, economic vitality and livable communities.
Photos courtesy of Rails-to-Trails Conservancy / TrailLink.com and City of Fayetteville