'No Finer Place for Sure' - Go Downtown
By Dan Burden, January 16, 2014 06:13 PM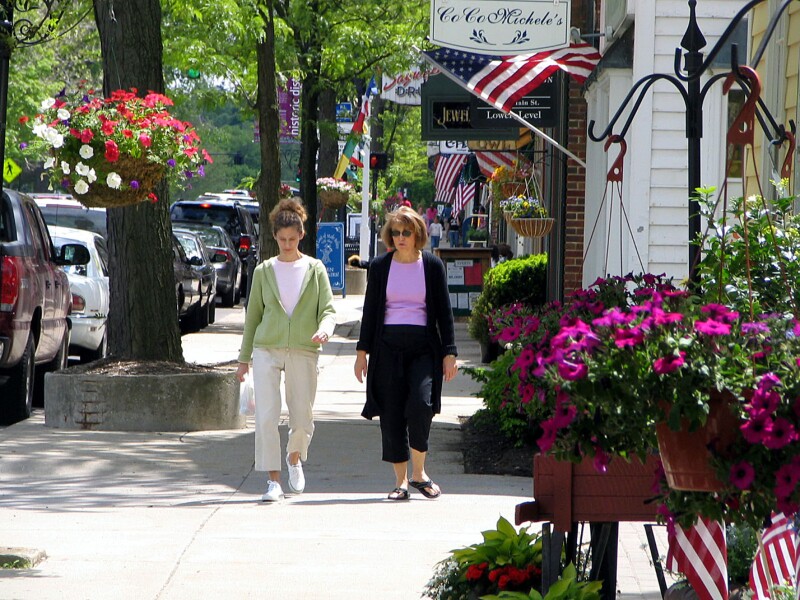 If you're a boomer, the word "downtown" - and especially Petula Clark's 1964 hit song "Downtown" - evokes many images and feelings.
"Linger on the sidewalks where the neon signs are pretty," she sings. "The lights are much brighter there. You can forget all your troubles, forget all your cares. So, go downtown."
I recall from as early as 8 years of age my sense of independence and pride in going to downtown Columbus, Ohio, on my own or with friends for 3 cents each way on the trolley.
We'd go to the Y to get in a swim, run on the indoor track and watch weightlifters in their muscle shirts. Or we might go to the RKO Palace to see a first-run movie and stop at the Woolworth store to check out the pets being sold, with the last stop always being the Planters peanuts store, where we could get a nickel's worth of peanuts to carry us until dinnertime. My grandmother always took me downtown for my birthday, and we'd eat at the Mills Restaurant.
Yes, downtown was a second home to me, or at least until strip shopping centers and malls emerged and drained the life out of this magical place. Across America, we lost our downtowns, which became empty shells in the latter half of the 20th century.
Stay Informed: Sign up for the AARP Livable Communities Newsletter
But downtowns are bouncing back, showing much promise and strength as young millennials discover and help restore life to these authentic commercial districts. My 29-year-old daughter, Juli, and her friends manage a number of coffeehouses in friendly places where buildings are being restored and Walk Scores are rising. With this revitalization, we see a larger, more diverse population out walking and bringing life back to streets and sidewalks. When a place reaches a Walk Score of 70 or more, it attracts reinvestment by developers who see opportunities to build on this new energy.
So, while we may never return to the classic downtowns showcased in movies, there's an ongoing resurgence of lively neighborhood retail and restaurant districts that are taking revenge on urban flight, first in city centers, then in adjacent neighborhoods.
These new downtowns can bring a wealth of new treats. On a recent visit to Honolulu, for example, my colleague Samantha and I searched for parking on King Street about a mile from downtown. Once we'd parked, we discovered a selection of more than 20 small, ethnic restaurants. We felt new energy in the neighborhood as we explored it and marveled at the variety of stores.
A new concept of community is emerging: Instead of a single downtown, we can have many walkable destinations, each with its own heart and pulse.

Learn more about age-friendly homes and communities at AARP.org/livable

____________________________________________________________________________________________

Dan Burden, cofounder of the Walkable and Livable Communities Institute (WALC), has spent more than 35 years helping the world get back on its feet. He and his team at the WALC Institute help communities become better connected, more engaged and healthier through active living. He serves on the board of advisers for Walk Score and Transportation for America. (Photo of Hudson, Ohio, courtesy of Dan Burden.)
____________________________________________________________________________________________

You May Also Like