Texas Is Becoming More Walkable
By Melissa Stanton, February 10, 2014 10:24 AM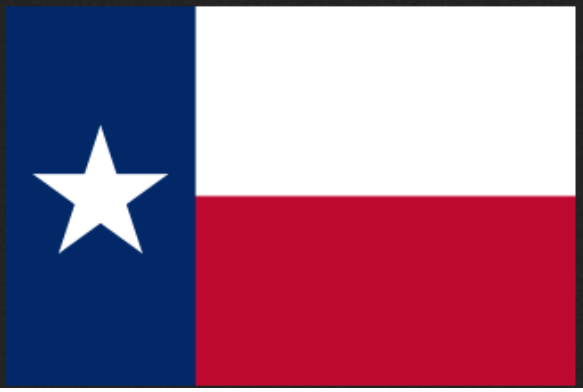 Only so much can be done to turn Texas - or, for that matter, any state, town or community with vast distances and open expanses of land - into a walkable place. But with the help of AARP Texas and community leaders, several Texas cities have been taking big steps toward making their neighborhoods more walkable and age-friendly.
Stay Informed: Sign up for the AARP Livable Communities Newsletter
"Texans take great pride in being independent spirits, and AARP believes independence should not diminish with age," says Bob Jackson, AARP Texas director. "It's essential to support independence from the ground up, in the very way we build our communities. That's why AARP is encouraging cities throughout the state to develop task forces on aging and join the growing network of age-friendly communities that foster healthy and productive living for everyone - young and old alike."
Here, a few examples of what Texas has been up to:

Complete Streets in Houston, Austin, San Antonio, El Paso and Dallas

Houston - the nation's fourth-largest city - is working to become a more walkable, age-friendly place. Last October, Mayor Annise Parker issued an executive order calling for Houston to be a "complete streets" city. In December, Austin's City Council issued a resolution in pursuit of the same goal.
Complete Streets is a transportation planning policy that directs community leaders to consider the needs of all users - drivers as well as pedestrians, bicyclists, public transit users and people with disabilities - when creating or repairing roads. The goal is to establish walkable neighborhoods that have sidewalks, crosswalks, benches, shade trees, proper lighting and more.
El Paso and Dallas and San Antonio are among the more than 300 local jurisdictions in the U.S. that are also committed to Complete Streets policies. Learn more from the National Complete Streets Coalition and at Safe Streets Texas.
(San Antonio is also a member of the AARP Network of Age-Friendly Communities, a program that encourages communities to prepare for the rapid aging of the U.S. population by paying attention to the environmental, economic and social factors that influence the health and well-being of older adults.)

A Crosswalk in Austin


The South Austin Senior Activity Center is conveniently located near a city bus stop. Unfortunately, getting from the bus stop to the senior center requires crossing four lanes of fast-moving traffic.
"It's very hazardous to try to walk across the street," observed Tom Bauer, president of the South Austin chapter of AARP, after attempting to do just that without the assistance of either a stop sign or a traffic light.
Senior center users petitioned the city for a pedestrian-triggered stoplight. AARP assisted by filming a video (see below) showing how hard it is for a pedestrian to cross the road. "We had to actually look at cars and tell them to slow down," explained Bauer, demonstrating how pedestrians needed to hand-signal to drivers to get them to stop.
Less than a year after residents and AARP began advocating for a walkable crossing, the city of Austin installed a traffic light and pedestrian-controlled traffic beacon, which has made crossing the road safe and possible for people of all ages.
Although this crosswalk success is specific to a particular intersection, the push for greater walkability is in keeping with the commitment by the city of Austin as a member of the AARP Network of Age-Friendly Communities.
A Walkway in Dallas

An elevated pedestrian walkway at a DART (Dallas Area Rapid Transit) station was in such shoddy condition that there was a gap in the surface of the bridge.
"You could see traffic through it," Luann Golden, executive director at the Association for Independent Living, an organization that serves adults with developmental disabilities, told the AARP Bulletin. In addition, the walkway's handrail was too low and the sidewalk wasn't wheelchair accessible.
The photographs AARP Texas took of the walkway helped convince Dallas officials to make repairs, which they did last September.

Great Potential in Brownsville


Last November, AARP Texas invited Dan Burden, cofounder of the Walkable and Livable Communities Institute, to speak with community leaders and assess Brownsville's walkability and livability for both older adults and younger residents.
"I've never seen a town that had more opportunity waiting for people to discover," Burden said after a downtown tour.
Brownsville - which is located along the U.S.-Mexico border - features a historic downtown, a University of Texas campus, and miles of hike and bike trails. The city is also involved in Complete Streets projects and the AARP Network of Age-Friendly Communities, thanks in large part to the efforts of Brownsville's City Commission and Commissioner Rose Gowen, a physician who has been vocal in her concern about her hometown's high obesity and diabetes rates.
(Update September 22, 2014: Since this article was posted, the Texas cities of Dallas, Houston and Fort Worth have joined the AARP Network of Age-Friendly Communities.)
Learn more about AARP Texas by reading the AARP Texas blog or by contacting an AARP Texas office.

________________________________________________________________________________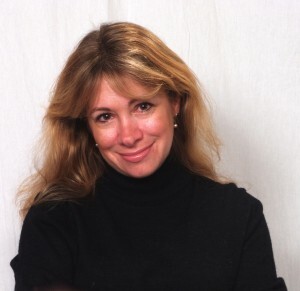 Melissa Stanton is a member of the AARP Livable Communities Team.
Subscribe to the Livable Communities Great Places Blog by email or RSS feed
Follow us on Twitter @LivableCmnty

Learn more about age-friendly communities at AARP.org/livable

________________________________________________________________________________
>> Get travel discounts with your AARP Member Advantages

Join AARP: Savings, resources and news for your well-being
See the AARP home page for deals, savings tips, trivia and more