A Home 'Fit' Remodeling Project: Finding the Experts
By Carolyn Sithong, March 25, 2015 10:20 AM
The following is entry No. 2 in an AARP Livable Communities blog diary about a home remodeling project to make a Florida house better suited for aging in place.

A "home for life" design involves finding the right experts who can work collaboratively to ensure that all of the personal and home needs fit in the remodel.

The website of the National Association of Home Builders includes a resources page with information about Certified Aging-in-Place Specialists (CAPS), many of whom are home remodeling contractors who have an interest in creating accessible home spaces, have undergone the CAPS training and know how to work in partnership with occupational therapists to help homeowners successfully age in place.

>> GET LIVABLE! Subscribe to the award-winning AARP Livable Communities Monthly eNewsletter

(The CAPS designation is also achieved by professionals including occupational therapists, landscape architects, interior designers, marketers and business owners, so it's important for a homeowner to understand his or her overall needs in order to determine which CAPS professional best fits the bill.)

When putting together a remodeling team, be sure the professionals being considered meet state licensure requirements and have references and even showrooms. It's important that whoever is hired has good communication skills as well as the ability to stay within budget and work as part of a multidisciplinary design team.

John Cate, the home's owner, and I found two qualified remodelers in the area. Both had worked on many houses in the community, were well known and had supplied us with numerous references. John and I held meetings with each remodeler, both of whom had included universal design components and needed home upgrades into their plans. (See the floor plan below of the home's current layout and, beneath it, one of the proposals.) The next step was for John to make some final decisions so pricing could be determined. His budget for this remodeling phase of improving the property could not exceed $25,000.

BELOW: The Florida home's current floor plan.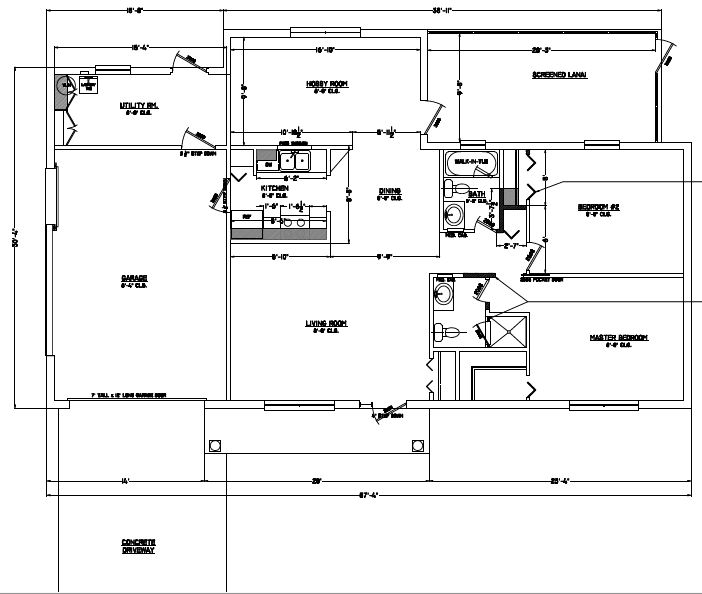 BELOW: A proposed "aging-friendlier" floor plan.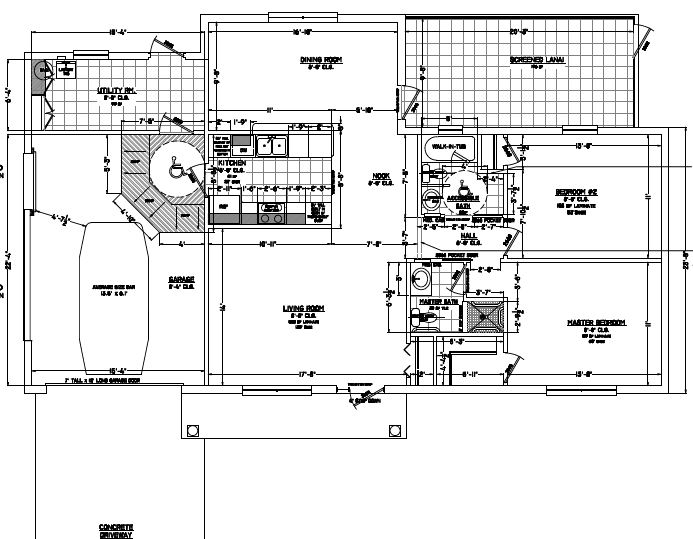 The bathroom, entryway and kitchen recommendations I had made were the most important to keep in the scope of work so the home can be accessible and functional. Curb appeal, which can be achieved by fresh paint and a new front door, will help sell the house, which is the owner's plan. Other necessities involve electrical rewiring (including replacing wall switches with easier-to-use rocker-style switches), installing lever-style door handles, and tiling the floors in the laundry room, bathrooms and lanai area.

When the proposals came back with a price difference of $20,000, we sought to determine the reason by asking questions about the amount of work being subbed out (subcontracting can sometimes increase costs) and the type of products being selected. We also asked about each remodeler's schedule and start date. In addition, we — but ultimately John — had to decide which items and work could be removed from the plan in order to stay within the budget. In the end, the decision about which remodeler to hire came down to both cost and timing. The renovation work will begin this month and should be completed by May 1.

Up next: A look at what will be done in each area of the home. (See to Post No. 3.)

All the posts in this series: 1. Getting Started. 2. Finding the Experts. 3. The Entryway. 4. The Bathroom. 5. The Kitchen. 6. The Living Space. 7. Finishing Touches. Plus: A Home Remodeling Before and After Slideshow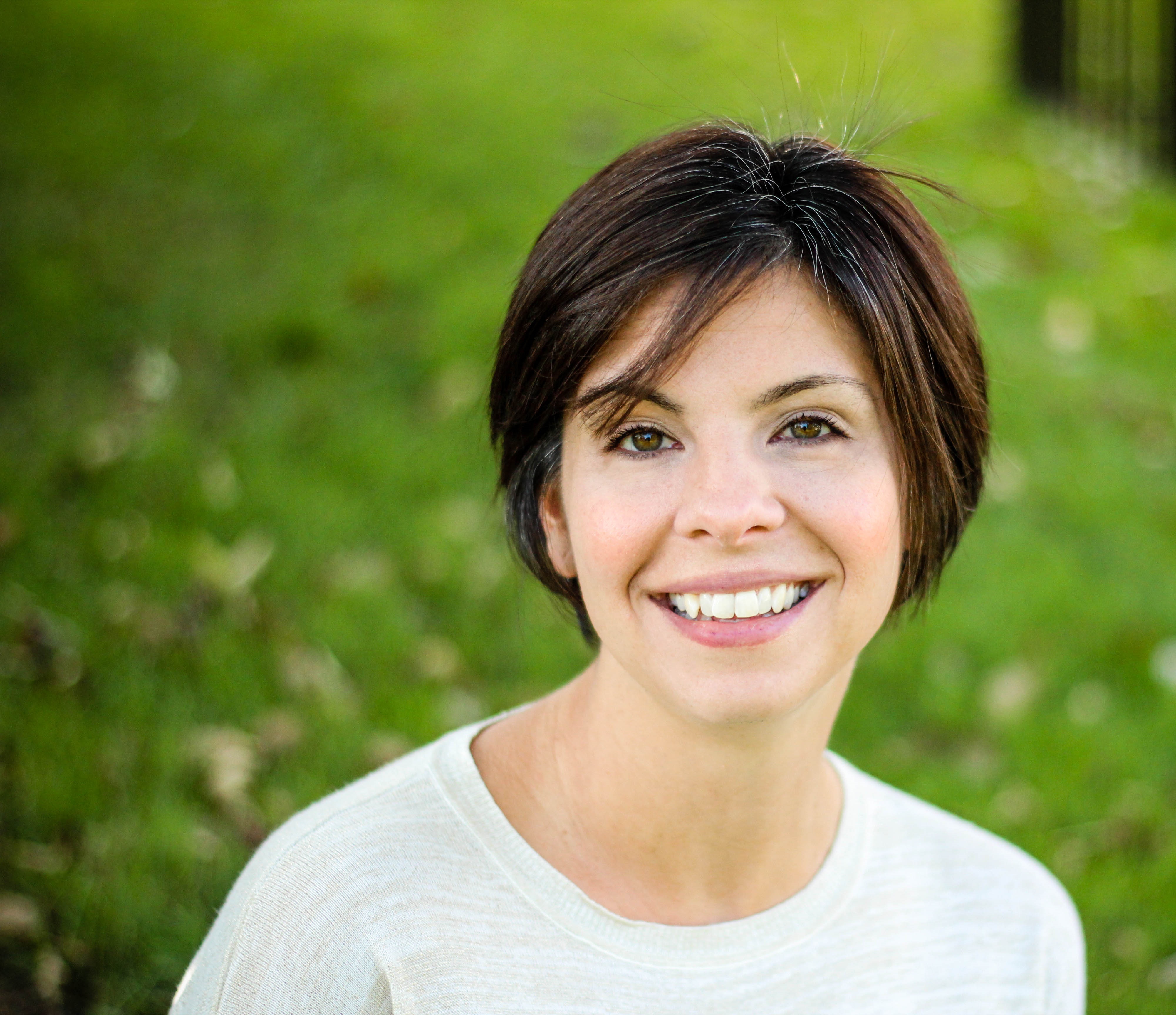 Carolyn Sithong is a licensed occupational therapist (OT) specially certified in environmental modifications, Certified-Aging-in-Place Specialist (CAPS), volunteer AARP Florida HomeFit instructor and co-owner of Home for Life Design, a company based in Orlando.

Floor plans courtesy of Green Construction Services


---

YOU MAY ALSO LIKE