A Home 'Fit' Remodeling Project: The Bathroom
By Carolyn Sithong, May 16, 2015 09:30 AM
The following is post No. 4 in an AARP Livable Communities blog diary about a home remodeling project that is stylishly updating a Florida house (referred to here as the "Cate house") while making it better suited for aging in place.

Over the years, certain bathroom design elements have evolved due to advances in plumbing and norms for how we bathe, groom and perform various daily activities.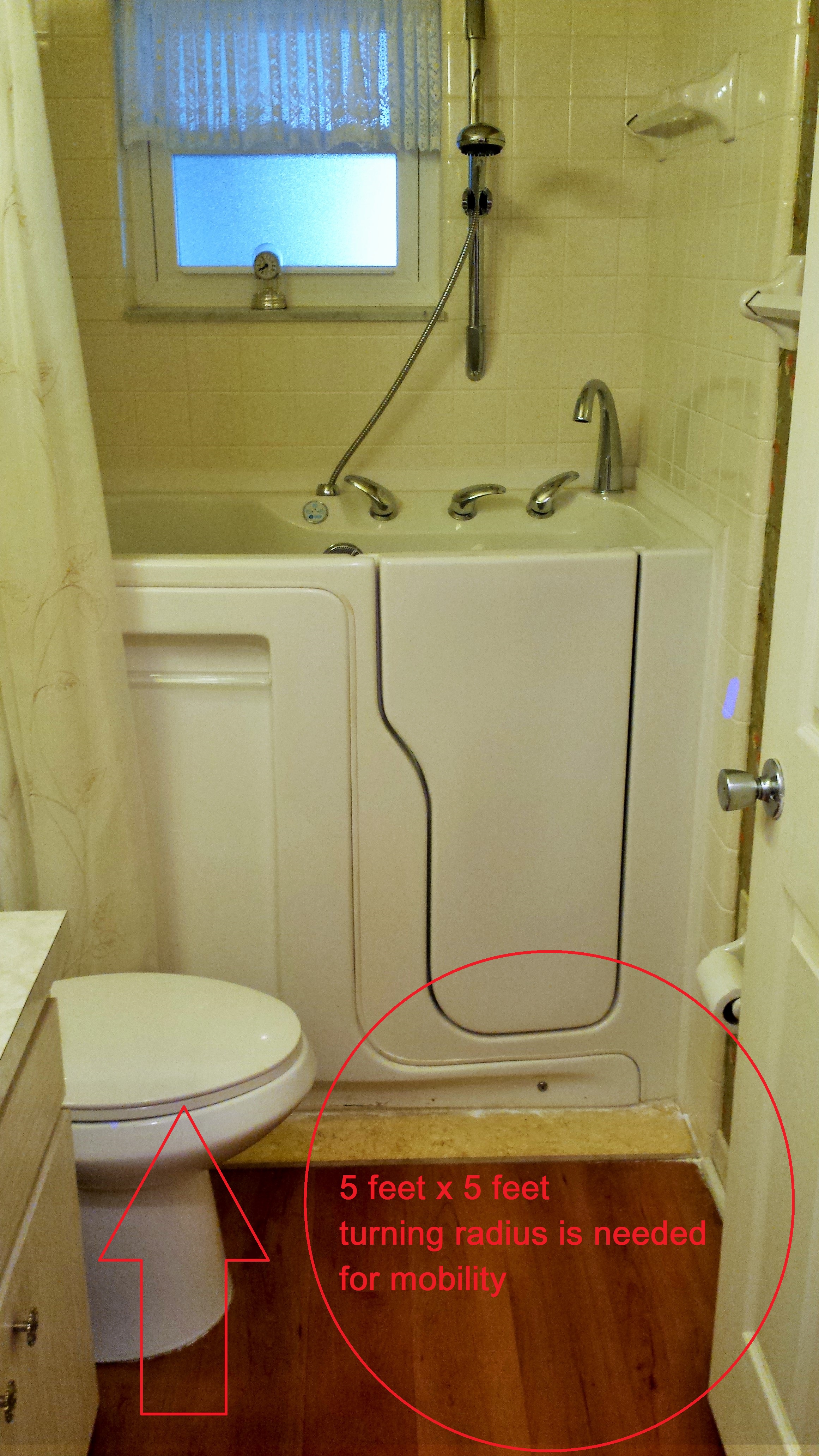 Not too long ago, homes were designed with only one bathroom, which was literally a replacement for an outhouse. The inclusion of a sink and bathtub ended the need for a water basin, pitcher and washtub. Later, double-sink vanities and stall showers became common features.

Although bathroom doors are often the most used doors in any home, the typical size of a residential bathroom doorway is — and has long been — 24 to 28 inches wide. Most other interior residential doors measure 30 inches wide.

>> GET LIVABLE! Subscribe to the award-winning AARP Livable Communities Monthly eNewsletter

The single-story Cate house has two full bathrooms: a master bath and a second bath along the home's main hallway. Since the previous owner had mobility issues, the bathtub shower combo in the second bathroom was replaced with a walk-in tub. The master bath contains a step-in stall shower with a 6-inch threshold. Each bathroom has a narrow doorway, 15-inch-high toilet and a vanity-installed sink.

For our age-friendly renovation, the most cost-effective approach is to keep the second bath as the "accessible" bathroom and add as many universal design components as possible.

Since we need to increase the doorway width to a minimum of 32 inches, our contractor is installing a pocket door by converting space from what was a hallway linen closet. This change will provide enough doorway clearance for a standard wheelchair or person using a walker.
Within the bathroom a 5-foot by 5-foot turning radius allows maneuverability.
Tilt mirrors, increased lighting, lever-style door and faucet handles, and rocker-style rather than toggle light switches are simple improvements that homeowners can often install themselves.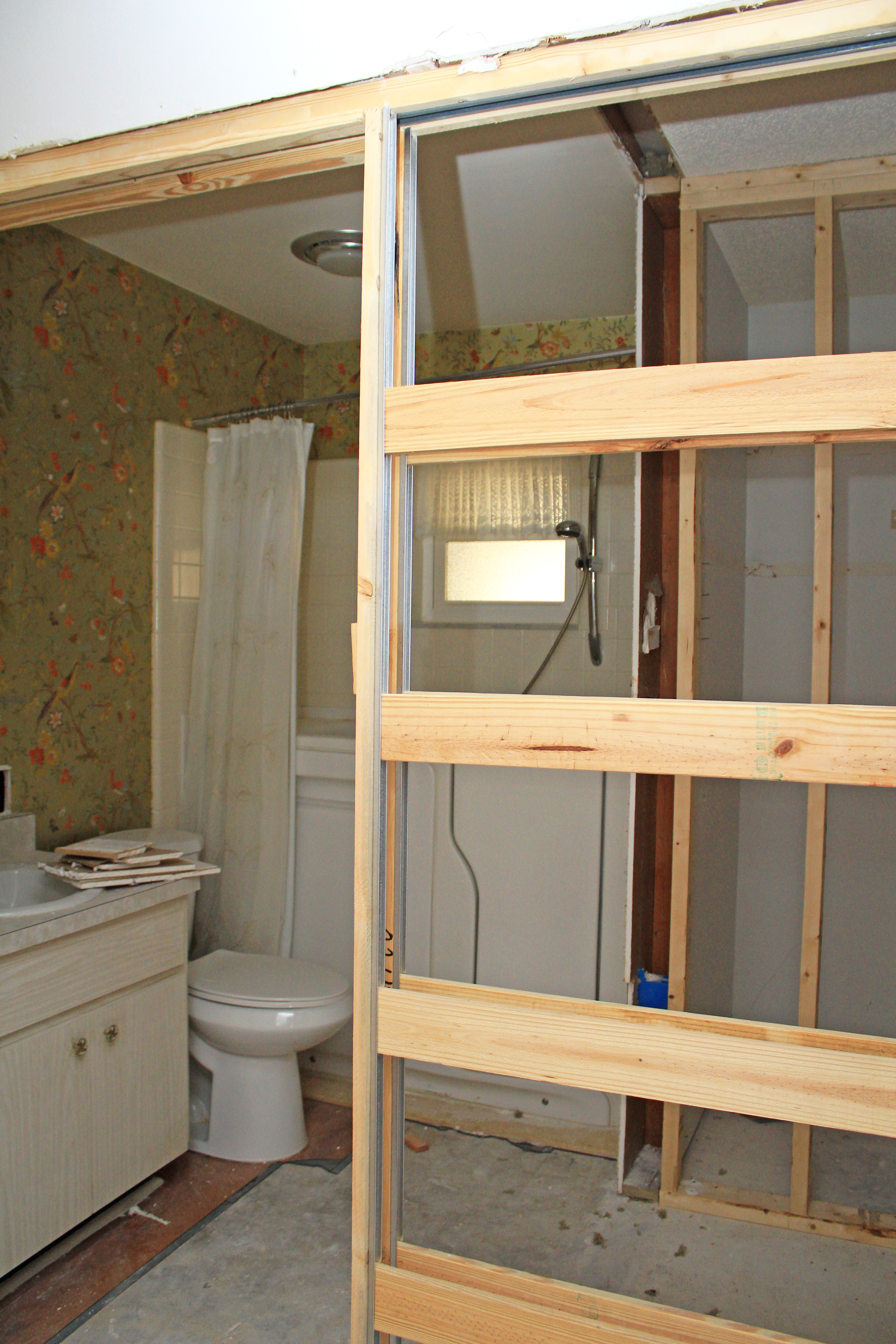 In many homes, the master bath is the ideal location for accessibility-oriented remodeling because it's the bathroom most used by the homeowner and is often a home's largest bathroom. However, houses built in the 1950s or before typically contain small master bathrooms furnished with a stall shower, sink, toilet and minimal floor space. Since this is true of the Cate house, we'll need to:

Add a shower grab bar to ease the transition as a person steps over the threshold. (Since there isn't room for a shower seat, the grab bar will also provide assistance as a user holds on while bending to wash his or her feet.)
Replace the standard 15-inch toilet with a taller, comfort-height toilet, which will also make the bathroom easier to use.
A good test for determining whether you need a grab bar in your own bathroom: Step into and out of your shower and see if you place your hand on a wall or towel bar for added support. If you do, that's a good location for installing a grab bar or other supportive device.

I like to think of bathroom grab bars as we do hand rails, which are placed next to most all steps and staircases; people of all ages readily use them. Unlike in the past, when grab bars were very industrial-looking, today's grab bars come in lots of attractive finishes and styles. In fact, since grab bars are being designed with built-in shelves and soap dishes, they're often multipurpose.

Up next: We explore the kitchen. (See Post No. 5)

All the posts in this series: 1. Getting Started. 2. Finding the Experts. 3. The Entryway. 4. The Bathroom. 5. The Kitchen. 6. The Living Space. 7. Finishing Touches. Plus: A Home Remodeling Before and After Slideshow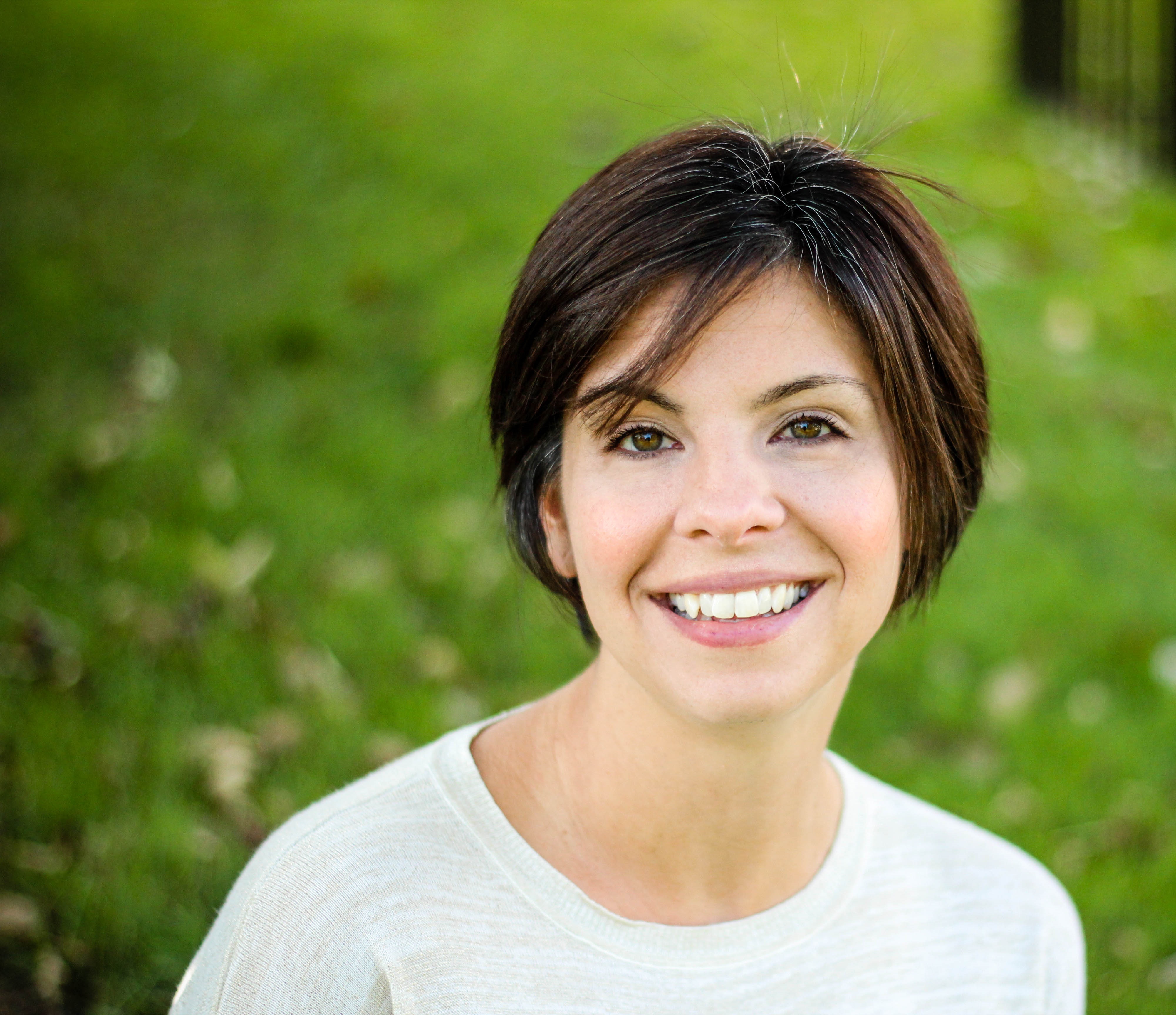 Carolyn Sithong is a licensed occupational therapist (OT) specially certified in environmental modifications, Certified-Aging-in-Place Specialist (CAPS), volunteer AARP Florida HomeFit instructor and co-owner of Home for Life Design, a company based in Orlando, Fla. Learn more at homeforlifedesign.com.




---

YOU MAY ALSO LIKE