Adapt Your Home to Your Future Needs ... Now!
By Dan Burden, June 06, 2013 11:01 AM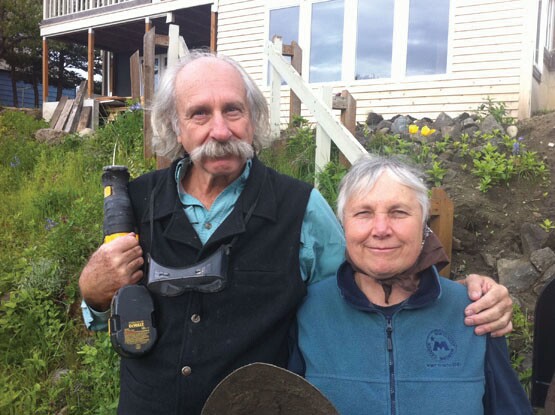 Many homebuilders build houses for the young, with little thought to how our needs change when the kids grow up and move out to start their own families. When that time comes, you might find yourself thinking, now what?
Your house, after all, is so much more than a place to sleep; it's rooted in a community. So, before you consider leaving the place you've called home for years and your friends, neighbors, and fellow church members, think about how to reinvent your nest.
Start by asking yourself if you have the right neighborhood and house, and/or the income and energy necessary to make changes. And consider whether you can use your home to produce some long-term income, as my wife and I are doing. I'll share our secrets in another blog post, but first let me tell you about a house that was too small.
My mom lived out the last 25 of her 93 years in a modest home. It originally had two small bedrooms and one bath, at 1,200 square feet. It was adequate for my parents, in good condition and a good location, and affordable on their restricted income. But mom wanted a more livable home; one with a sewing room, as well as an extra bedroom for children and grandchildren to visit. So my siblings and I sat down to figure out how to help make the house work.
As a surprise for their 50 th anniversary, we sent them off for a weekend camping trip. When their car headed down the road, we got the signal and all of us - joined by a dozen firemen and six building supply trucks - gathered at their home. We brought out sledgehammers, power saws and more, and blew out a wall to add the sewing room, a bedroom and bath. In just three days, we added 400 square feet of living space.
Mom and dad came home to 16 children and grandchildren and a flurry of cars and curious neighbors, as we put the finishing touches on the roof. We saved a fortune by enabling them to continue living in their home. And after Dad died, the company of close friends and neighbors added many quality years to Mom's life. The entire project cost just $15,000.
I will share other stories of how to pull off high-quality renovations to suit your needs, or maybe to add a new dwelling to your property. Be sure to read my next post, in which I'll describe how my wife, Lys, and I are doubling the square footage of our 1889 Victorian house, getting two new independent living spaces on the same footprint. There's much you can do to be able to age in the great place you call home. Let's keep the conversation going!
-- Dan Burden, executive director of the Walkable and Livable Communities Institute

Dan has spent more than 35 years helping the world get "back on its feet." Dan co-founded the WALC Institute with Sarah Bowman to create a focus on education, capacity-building and training to support communities in becoming more engaged and healthier through active living.
Photos courtesy of the WALC Institute