Planning for the Lifestyle You Want As You Age
By Beth Tracton-Bishop, September 19, 2013 08:30 AM
Where we choose to live - our communities and our own homes - can have an enormous impact on our happiness, well-being and fulfillment. Through the stages of our lives, many factors affect our decisions about where we live and the kind of homes we live in. Living on your own for the first time, you might have chosen an affordable apartment near your college town or first job. Later, you may have selected a community near your job and a home within your budget.
As you, and perhaps a spouse, partner or other family member, anticipate a transition point, you have an opportunity to consider whether the place in which you now live still suits your needs, and will it do so in the future? A life transition is a chance to consider what is next for you.
Based on research The Hartford Center for Mature Market Excellence conducted with the MIT AgeLab, we've produced Modern Ideas, Modern Living: Taking the Next Step in Home Design and Planning for the Lifestyle You Want. It has tools and information to help you think about where and how you live now and during your next phase of life. It's intended to be a starting point, a conversation opener and thought provoker.
We suggest the S.T.E.P. approach to help enhance the match between your housing and your lifestyle.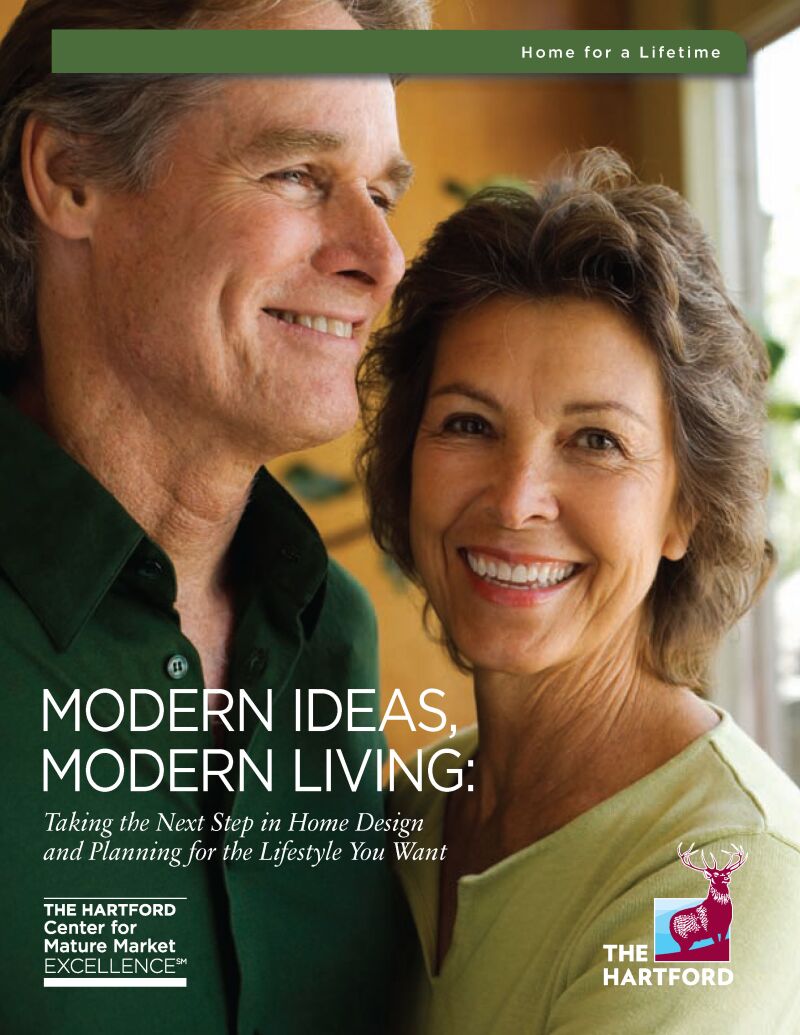 Survey: Assess the fit between your home and your lifestyle

To assess your current home for its fit, think about how you live in the space now and how you expect to do so in the future. Some things to consider might include recreation and hobbies, home office, entertaining, and health.
Think: Decide how and where you want to live

Reflect on your preferences and consider "the three Rs" about the place where you want to live:

Your Relationships
The Region where you're likely to be most happy
How well the Resources in a given community suit your particular needs
Explore: Consider universal design options

Three words capture the spirit of universal design: adaptable, easy and open. For example, adding pull-out shelving within kitchen cabinets can make reaching items much easier and adding lever-style handles on doors and faucets improves convenience.
Plan: Create an action plan to achieve your goals.
The final step is to create a plan to achieve your goals.

For more information on taking the next step toward your housing future, get a free copy of Modern Ideas, Modern Living today.
Photo Credits: The Hartford Center for Mature Market Excellence
-Beth Tracton-Bishop, Director of Research and Gerontology at The Hartford Center for Mature Market Excellence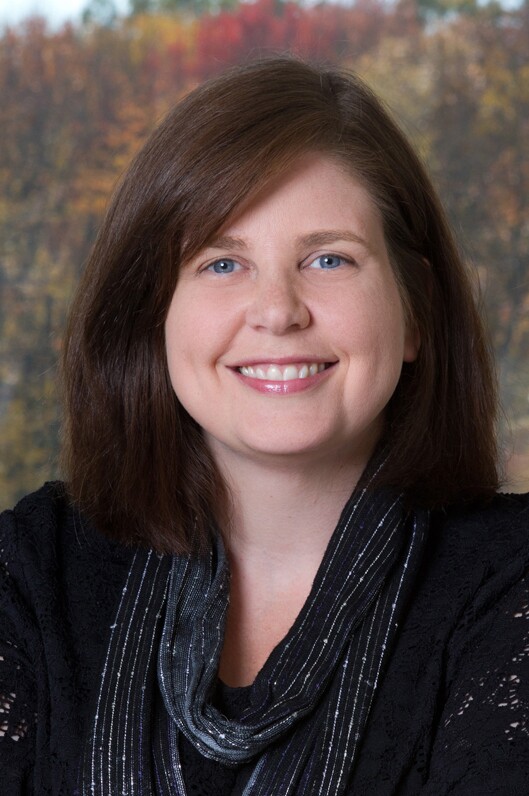 Beth is responsible for developing and executing multiyear qualitative and quantitative research studies related to older driver safety, home design and family transitions, with a focus on translating research findings to consumer based information and public education campaigns. She also leads the center's social media strategy, and is the blogger of the award-winning For a Lifetime blog  and micro-blogger for twitter.com/lifetimeblog and pinterest.com/lifetimeblog.