Reimagining Communities for Future Generations
By Nancy LeaMond, June 06, 2013 12:57 PM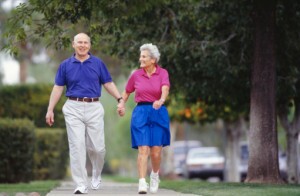 January 1, 2011, the day the baby boomers began turning 65, marked the beginning of the greatest demographic shift in our nation's history - a shift that will see one of every five Americans age 65 and older by 2050.

We've been talking about the impending age Boom for years. Well, suffice to say that the boom is here.
Often, the 'aging' of America is talked about in the aggregate. Indeed, here in Washington, conversations about the aging population usually focus on numbers - budgets, debt, the deficit, the cost of programs. But the untold story is what's happening in states, cities, towns and communities across the country.
Looking ahead - from now until 2030 - all 50 States will see a rapid acceleration in the growth of their older populations as the boomers reach retirement age. In 2030 - just 17 years from now - the very last of the boomers will turn 65, making us a much older country. To put this into perspective, in 2030, ten states will have more Medicare-eligible seniors than school-age children!
This massive demographic shift has implications for every generation and will profoundly affect governments, businesses, individuals and, of course, communities. Research tells us that 9 in 10 Americans hope to stay where they are as they get older. The question is: will their cities and communities be able to meet their needs as they age?
In order to meet the demands - and tackle the challenges - of our aging society, we know that we will need to make adjustments to infrastructure and services. These changes will make our communities livable for not one, but for ALL generations. And this is not an 'old versus young' issue. Residents of all ages benefit from safer, barrier-free buildings and streets. A safe crosswalk for an older adult is a safe crosswalk for a mom and her kid. The rise of medi-clinics means that more people will have closer proximity to health care options. And everyone benefits from more convenient access to services, local businesses and green spaces.
We've seen many towns and communities that have made tremendous progress -there are pockets of innovation sprouting up across the country. And that is why we launched this blog and the AARP's Livable Communities website. Because the solutions are out there - we just need to find and replicate them.
If you would like to learn more about Livable Communities, please visit AARP's new Livable Communities Resource Hub at www.AARP.org/livable where you'll find more than 1,000 articles, best practice studies, and planning documents.
- Nancy LeaMond, executive vice president, AARP State and National Group

Nancy LeaMond, executive vice president of AARP's State and National Group, leads government affairs, public education and integrated legislative and educational campaigns and volunteerism and service for AARP's social change agenda.
Also of Interest

Join AARP: Savings, resources and news for your well-being
See the AARP home page for deals, savings tips, trivia and more