Trails Are for Recreation and Transportation!
By Kevin Mills, November 07, 2013 08:30 AM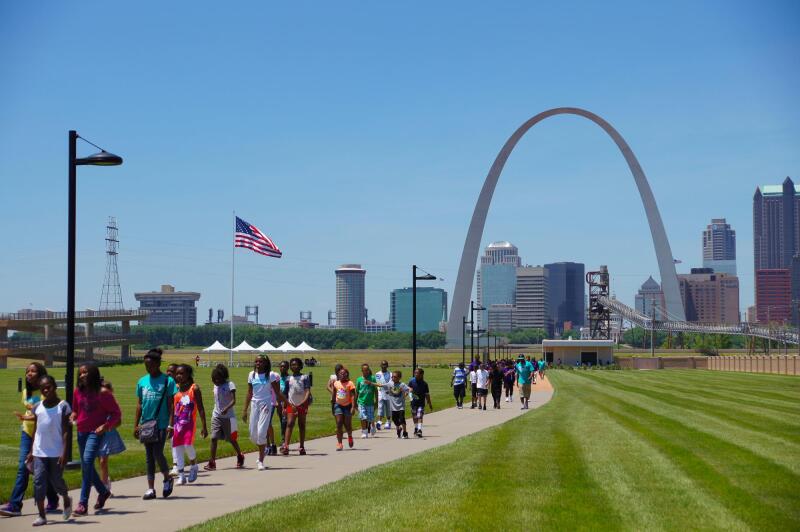 When people use trails for recreation, exercise or transportation, they improve their health by lowering their risk for heart and weight-related problems. Regular walking or bicycling also has been shown to be very beneficial to mental health, reducing stress and combating depression.
Many of the trips Americans take are very short. More than a quarter of trips are within a 20-minute walk and half are within a 20-minute bicycle ride. Often the barrier to walking or bicycling is not distance, but concerns about safety or stressful experiences. Trail and active transportation networks make it easier to be physically active by providing safe and convenient places to walk or bicycle.
Rails-to-Trails Conservancy works with communities to develop trail systems in close proximity to our schools, homes, workplaces and shopping areas. The combination of short trips and accessible trails makes active transportation a preferred mode of transportation.
Madison County in Illinois is part of the St. Louis metropolitan region. This county exemplifies how to create a successful community built around active transportation. Specifically, it uses four important strategies:

Connecting trails and transit, so biking and walking become ways to get to and from the regional transit system

Using health criteria to prioritize active transportation projects
Tapping into diverse funding sources from multiple government agencies, including using public transportation funds to build the trails network
Making the healthy choice the easy choice through proactive education and encouragement initiatives
Mike Buehlhorn is executive director of the Metro East Park and Recreation District, which since 2001 has assisted in funding hundreds of miles of trails and other safe places to bike and walk. "We are unique in the state of Illinois," said Buehlhorn. "MEPRD has a dedicated regional tax that helps pay for new parks and trails. We also provide grants to local partners to create even more great places. These partnerships are the key to our success. They allow the region to leverage funds from multiple sources, which is vitally important these days with fewer dollars to go around."
The next time you are near St. Louis, I encourage you to check out Madison County. There are 100-plus miles of great trails developed by Madison County Transit with some financial assistance from the Metro East Park and Recreation District. You don't need to rely only on my recommendation. "Madison County integrates trails and transit at a level of sophistication above anyone in the Midwest," says Steve Buchtel, executive director of Trails for Illinois.
AARP and the Partnership for Active Transportation are helping communities use these and other evidence-based strategies to advance active transportation. We are proud to work with other national organizations in promoting the health benefits of active transportation.
To learn more about the partnership, visit www.partnership4AT.org.
- By Kevin Mills, senior vice president of policy and trail development, Rails-to-Trails Conservancy

Kevin Mills shapes and oversees Rails-to-Trails Conservancy's national policy and trail development work. He is a national leader in the effort to ensure that walking and biking trails grow as mainstream priorities of America's transportation policy and are recognized for their contribution to public health, economic vitality and livable communities.
Photos courtesy of Metro East Park and Recreation District