Indianapolis Cultural Trail: Known by Few, Used by Many
By Kevin Mills, July 16, 2013 09:00 AM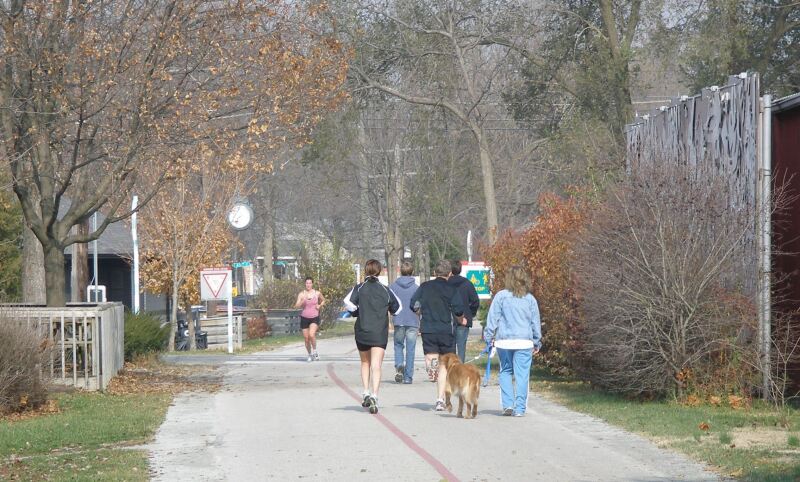 If there were an award for the most under-appreciated trail network, Indianapolis would be a contender. Home to some of the fastest race cars on earth, many Hoosiers leave their cars behind to enjoy the city's futuristic people-mover system, or to walk and bike on what is undoubtedly one of the best trail systems in America.
Earlier this year, the Indianapolis Cultural Trail opened with eight miles of great places to bike and walk. The Cultural Trail is a uniquely urban experience that is both safe and welcoming for people of all ages. It runs along major roads, but is separated from traffic. Importantly, there are lots of places to take a breather, to stop and rest and watch the passing crowd. This makes it popular with young bicyclists, families and older adults.
Kim Irwin leads Health by Design, an advocacy organization located downtown along the Indianapolis Canal Walk. She has always liked walking to nearby lunch spots, but now she has a whole range of new options, biking on the nearby Cultural Trail to places throughout downtown Indianapolis. Thanks to the Canal Walk and Cultural Trail, Kim never has to worry about traffic.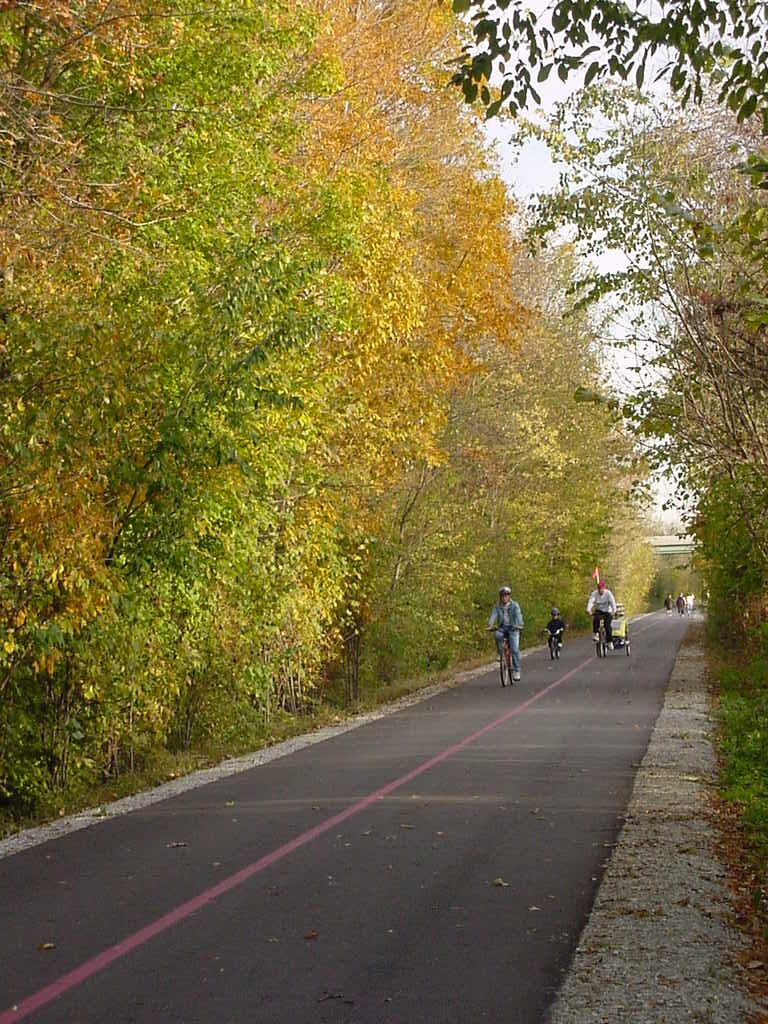 "We're very proud that downtown Indianapolis provides safe and convenient active transportation options for visitors and residents alike," she says. " The Cultural Trail is changing the way people choose to get around."
Next time you are visiting Indianapolis, make the Cultural Trail your way to get around. It will take you through the neoclassical core of the city, Monument Circle, White River State Park, and the city's five cultural districts. It is part trail network, part urban transportation system, part environmental gardens and part outdoor public gallery. What a resource - modern, multifunctional, active and attractive. And it's the way of the future for America's population centers.
The Monon Trail had already made Indianapolis the envy of cities across the country. The Cultural Trail looks certain to press home the concept that trail systems bring cities alive.
The Partnership for Active Transportation, which includes AARP, advocates for great networks of trails, and other places to bike and walk. We love the Cultural Trail because it connects people to their jobs, shopping areas, and entertainment and cultural attractions. Our goal is to help everyone enjoy safe, easy access to their favorite places. That is why we are helping communities develop networks of interconnected trails like those in Indianapolis.
You can learn more at the Partnership for Active Transportation.
- By Kevin Mills, Senior Vice President of Policy and Trail Development, Rails-to-Trails Conservancy

Kevin Mills shapes and oversees Rails-to-Trails Conservancy's national policy and trail development work. Kevin is a national leader in the effort to ensure that walking and biking trails grow as mainstream priorities of America's transportation policy and are recognized for their contribution to public health, economic vitality and livable communities.