Simple Solutions for Vision Changes: Lighting Design Ideas
By Beth Tracton-Bishop, November 21, 2013 08:30 AM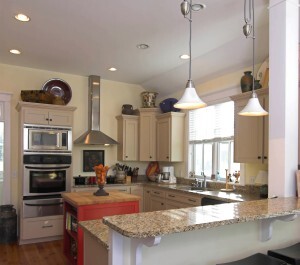 At some point, many of us will find that the house that once fit us so perfectly no longer does. Maybe it's the stairs or the bathtub or the carpet or the lighting. But, given that most of us would prefer to remain in our homes rather than move, it makes sense to change our homes to accommodate these changing needs. The Hartford Center for Mature Market Excellence has ideas to help you create a living space that works well at all different points in life, whether you're remodeling your whole house or making smaller changes throughout your home.
Almost everyone experiences some change in vision by the time they reach 50. You may notice the newspaper print is too tiny, and the room is never bright enough. Most of us are bothered by these issues but we easily manage them. More difficult to deal with is the uncorrectable "low vision" caused by eye diseases such as glaucoma, macular degeneration and diabetes.
People with low vision have trouble reading, may be unable to distinguish certain colors and often can't see low furniture or a slightly raised surface like a door threshold. No matter what level of visual impairment you're dealing with, the following solutions can make any home a little brighter and easier to navigate.
Here are some lighting design ideas to help you see better throughout your home: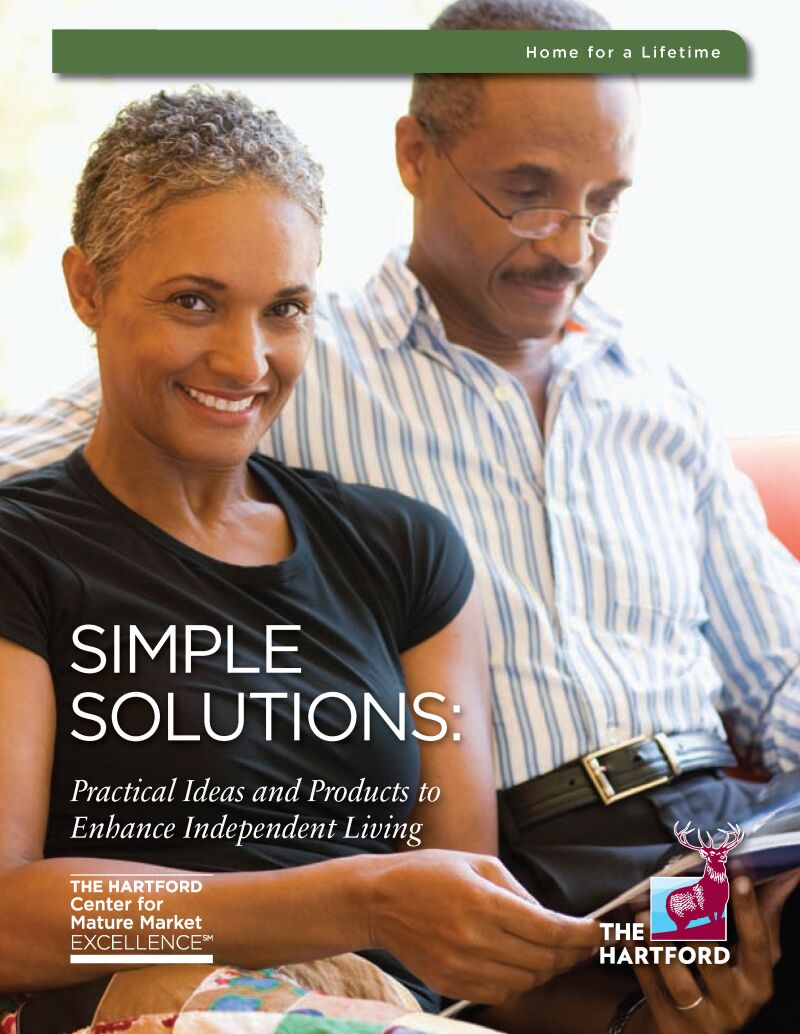 Provide sufficient, even lighting throughout the house; you need more than you think you do. A 60-year-old requires approximately twice as much light to read as does a 20-year-old. Start by increasing the amount of natural light; open the blinds and curtains and raise shades. Move large items that might be blocking light away from the windows.
Add lighting to eliminate any dark or shadowy areas.
Install additional lighting where safety hazards exist, such as overhead in the bathtub and shower and in stairways, sites of most accidents in the home.
Choose light-colored wall coverings, work surfaces and counters to increase the reflectivity of available light.
Control glare throughout the home by selecting matte-finish paint, wallpaper, countertops and other surface materials.
For more than 200 simple design ideas and household products that can make your home more comfortable, convenient and safe, get a free copy of the guidebook Simple Solutions: Practical Ideas and Products to Enhance Independent Living from The Hartford Center for Mature Market Excellence.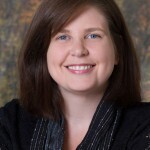 Beth Tracton-Bishop, Ph.D is responsible for developing and executing multiyear qualitative and quantitative research studies related to older driver safety, home design and family transitions at The Hartford Center for Mature Market Excellence, with a focus on translating research findings to consumer-based information and public education campaigns. She also leads the center's social media strategy and is the blogger of the award-winning For a Lifetime blog and microblogger for twitter.com/lifetimeblog and pinterest.com/lifetimeblog.