Pedestrian Fatalities Map: Check Out a Corner Near You
By Melissa Stanton, May 20, 2014 02:42 PM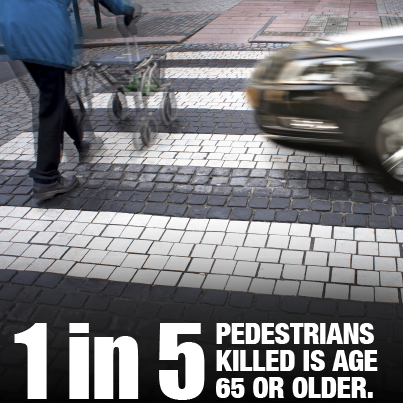 Three years ago the "Dangerous by Design" report noted that between the years 2000 and 2009 the number of vehicle-caused pedestrian deaths was equivalent to "a jumbo jet full of passengers crashing roughly every month."
Subscribe today! AARP Livable Communities Newsletter
Streets engineered for speeding traffic with little or no provision for people on foot, in wheelchairs or on bicycles are "dangerous by design," explains the National Complete Streets Coalition, the Smart Growth America program behind the report (of which AARP is a sponsor).
Newer data covering the years 2003 to 2012 are presented in "Dangerous by Design 2014." The numbers haven't improved.
Over the decade 47,025 people were killed while walking. ("That's 16 times the number of Americans who died in natural disasters - earthquakes, floods, hurricanes and tornadoes," say the authors.) One in five pedestrians killed is age 65 or older.
An estimated 676,000 pedestrians were injured, "meaning someone on foot was hit by a car about every eight minutes."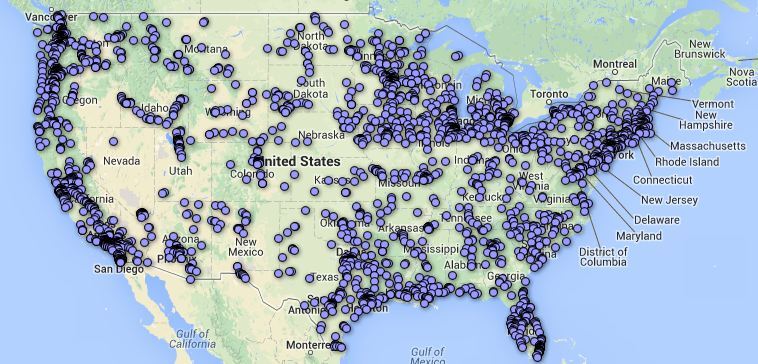 Use Smart Growth America's interactive Fatalities Map to locate where pedestrians have lost their lives in your region.
See the AARP slideshow "Dangerously Incomplete Streets" for examples of how our roads are hazards to pedestrians, especially older adults.
Learn how the proposed Safe Streets Act seeks to improve pedestrian and driver safety.

____________________________________________________________________________________
0000016b-338c-d0aa-a5ff-f3cf0ab70000 Melissa Stanton is a project manager and editor on the AARP Livable Communities Team.
Subscribe to the Livable Communities Great Places Blog by email or RSS feed
Follow us on Twitter @LivableCmnty
Learn more about livable communities at AARP.org/livable
Stay Informed: Sign up for the Livable Communities Newsletter
____________________________________________________________________________________
>> Get travel discounts with your AARP Member Advantages.
You May Also Like: