How You Can Make Your Town Safe and Walkable for All
By Kevin Mills, June 05, 2013 05:54 PM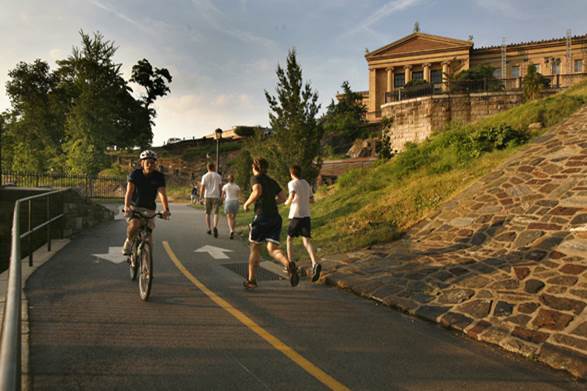 All Sarah Clark Stuart wanted was for her family to be able to safely access the Schuylkill River Trail, just across the tracks from the Philadelphia neighborhood where she lived.
But the passing of freight trains made the crossing unsafe, especially for her then-young children, and also for the many older adults who lived nearby. For them, the trail was an invaluable place to exercise or safely travel by foot or bicycle. It also built a sense of community. But despite its proximity, significant barriers to access remained. Through persistence and focused advocacy, Stuart convinced the railroad to create two safe crossings, to make the trail accessible to all.
And she didn't stop there. Inspired by her neighborhood success, Stuart took a job at the Bicycle Coalition of Greater Philadelphia where she helped launch " The Circuit," a collaboration of transportation, health, environmental and community leaders to develop a complete network of safe places to bike and walk in the greater Philadelphia region.
Stuart's vision was that "everyone should be able to walk out their door in any direction and onto a trail that will take them where they want to go, or simply allow them to exercise all day in a safe and pleasant environment that is free to all."
We call this "Safe Routes to Everywhere for Everyone." Networks of safe places to walk and bike - connected to workplaces, shopping, schools, recreation and transit - make communities more livable, and can help older Americans stay in their homes and be more independent regardless of whether they drive.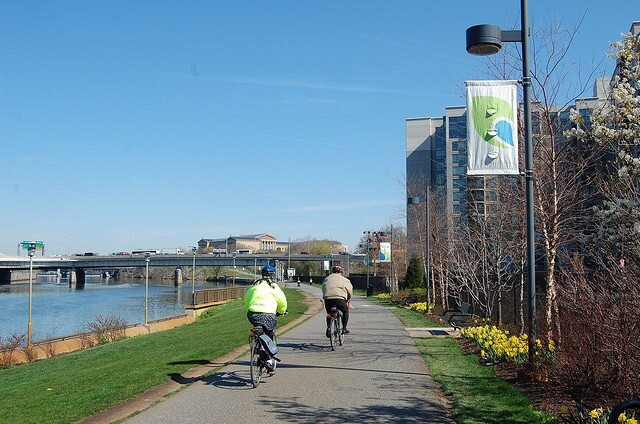 As part of its work to promote livable communities, AARP has joined with the Partnership for Active Transportation. This unique collaboration of transportation, health, economic development and community advocates is pushing for greater investment in complete transportation networks, just like The Circuit.
The Partnership for Active Transportation, is working to create more great places that meet the transportation needs of everyone. The Partnership supports policies and programs that create balanced transportation options, and encourage physical activity as an efficient and effective way to prevent chronic diseases and obesity.
Its aim is to make real the vision of people like Stuart who know that communities in which trails are easy to get to, well-connected and enjoyable to use are healthier and better places in which to live.
You can learn more about the Partnership at www.partnership4at.org.
- By Kevin Mills, Senior Vice President of Policy and Trail Development, Rails-to-Trails Conservancy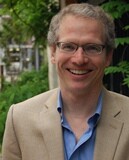 Kevin Mills shapes and oversees Rails-to-Trails Conservancy's national policy and trail development work. Kevin is a national leader in the effort to ensure that trails, walking and biking grow as mainstream priorities of America's transportation policy and are recognized for contributing to public health, economic vitality and livable communities.
All photos courtesy of Bicycle Coalition of Greater Philadelphia