The Illinois Prairie Path: 50 Years of Walkability
By Kevin Mills, August 01, 2013 08:30 AM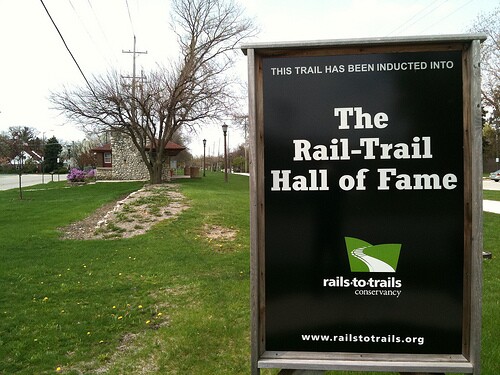 My first two posts featured cities that are making it easier for residents to age in place. Indianapolis and Philadelphia are great urban environments for people of all ages. But roughly half of Americans live in suburbs. What are the challenges and opportunities for suburbanites who want to stay in their homes after they retire?
In 1963, 70-year-old May Watts had recently retired and was living in her suburban Chicago house surrounded by gardens designed by the noted landscape architect, Jens Jensen. Yet, she was concerned that a recently-abandoned commuter rail line near her home was going to be turned into a parking lot. Like so many other rail lines, this corridor provided excellent connections between numerous community centers - places where people want to go. It also traveled through some of the most scenic prairie lands. Watts wanted this land to be open to the public as a trail for walking and bicycling.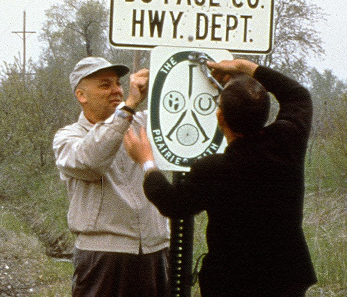 Watts and her neighbors succeeded in creating one of the first rail-trails in America. Today, the Illinois Prairie Path is one part of a 575-mile trail system that connects northern Illinois. More than 80 percent of the residents of DuPage County, home to most of the Illinois Prairie Path, live within one mile of a regional trail. They use the Prairie Path to connect with dozens of neighborhoods, business districts, colleges, regional parks and transit services.
So, what does this mean for aging in place? Ms. Watts had the foresight to realize that as people age in the suburbs they would need safe routes to get where they wanted to go. And many seniors either cannot drive or simply prefer to walk or bicycle for some trips. The Illinois Prairie Path now provides the most direct, car-free corridor for people in Chicago's western suburbs to get to shops, parks, community centers and other destinations. Without the Illinois Prairie Path, residents would need to drive every day, or move to a more walkable community.
Happy 50 th birthday, Illinois Prairie Path!
The Partnership for Active Transportation, including AARP, advocates for great networks of trails and other places to walk and bike. We help communities create networks of great trails like the Illinois Prairie Path.
You can learn more about the partnership at www.partnership4at.org.
- By Kevin Mills, Senior Vice President of Policy and Trail Development, Rails-to-Trails Conservancy

Kevin Mills shapes and oversees Rails-to-Trails Conservancy's national policy and trail development work. Kevin is a national leader in the effort to ensure that walking and biking trails grow as mainstream priorities of America's transportation policy and are recognized for their contribution to public health, economic vitality and livable communities.