Clearly Winning Resources From AARP Livable
The AARP HomeFit Guide is filled with information about how home modifications — from small tweaks to full-fledged renovations — can make a home safer and more livable for older adults and people of all ages.
In 2015, the AARP HomeFit program and guide underwent a large-scale remodeling and expansion to make the resource more informative, visual and — with the addition of customizable worksheets and a Spanish edition — more useful.
Subscribe for Free:  AARP Livable Communities e-Newsletter »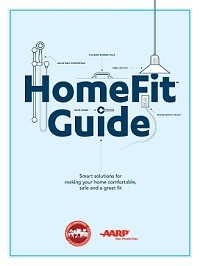 Our HomeFit renovations have been popular with visitors to AARP.org/homefit and among attendees of workshops hosted by AARP state offices. On May 10, AARP HomeFit proved popular with the judges of the 2016 ClearMark Awards hosted by the Center for Plain Language.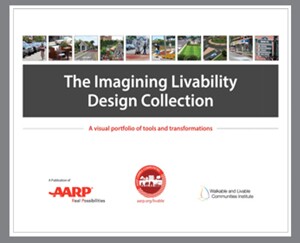 AARP Livable Communities was honored twice at that event, with the HomeFit suite winning Best Before/After in the long-document category and the AARP Imagining Livability Design Collection (a collaboration with the Walkable and Livable Communities Institute) placing as a finalist in the Best Original Long Document category.
About HomeFit, the judges said: "There is no doubt that the group's customers are better served by this new format. The entry is an extremely effective example of plain writing and information design. It's impossible not to engage with the information and start asking yourself all of the important questions raised in the worksheets."
Find more of AARP Livable Communities' housing- and placemaking-related resources by visiting AARP.org/livable.
Watch an AARP HomeFit video: