Safe Routes for Everywhere
By Kevin Mills, October 10, 2013 08:30 AM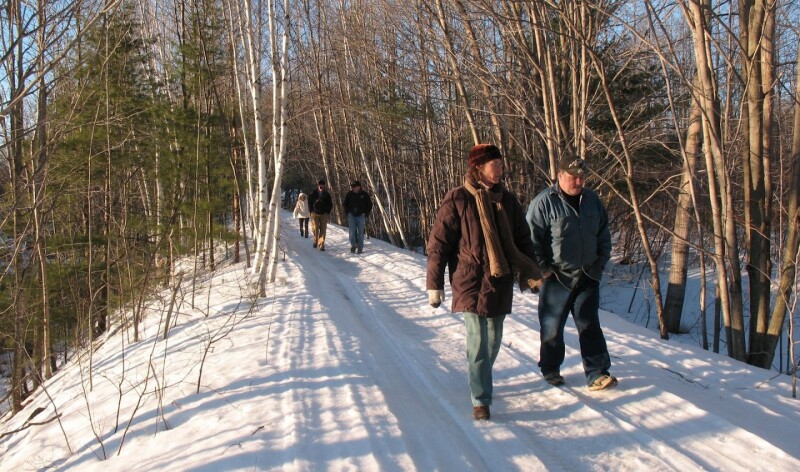 Earlier posts in this series focused on how cities and suburbs can use biking, walking and other forms of active transportation to help older residents stay in their homes. But what about older adults who live in smaller, more sparsely populated communities?
AARP and the Partnership for Active Transportation advocate for "Safe Routes to Everywhere" - safe and pleasant places for Americans to walk and bike that connect people to their communities and common destinations. In rural areas this can be a challenge, as destinations are often separated by long distances with no clear way to develop a network.
A group of committed volunteers in Maine was eager to create more opportunities for walking and biking in communities along the Androscoggin River. But communities were not equipped to lead the project, nor were they financially prepared to purchase the land needed for their planned trail network. So, they adopted a new strategy - partnering with a land trust.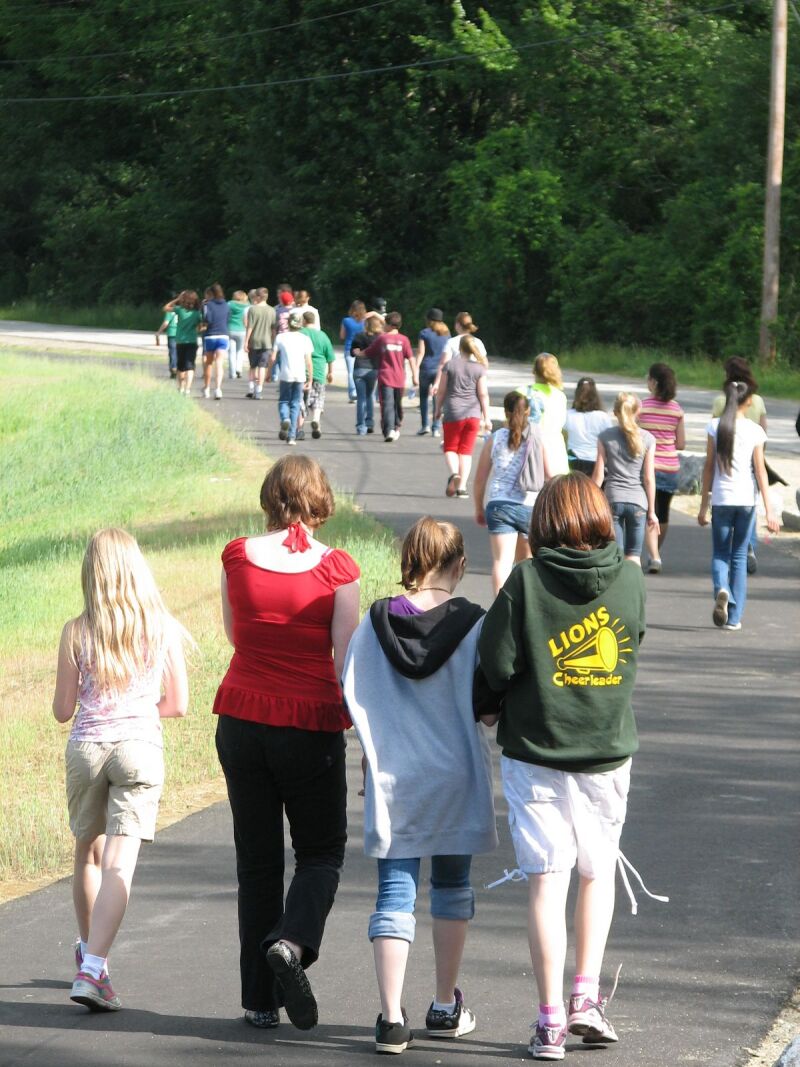 The executive director of the Androscoggin Land Trust, Jonathan LaBonte, told me about those early meetings with the trails advocates. "There was immediate concern that they just couldn't afford these trails to be built," he said. "I told them, 'Forget about money for the moment. Imagine what you want for your community, and that vision will open doors to make it happen somehow.'"
The Androscoggin Land Trust works with land owners and communities to provide public access to lands. In some cases, the land remains in the ownership of the private party but is made available for walking, biking and other activities. Typically, public access is secured through an easement on the land. The land trust also manages publicly owned lands and leases land, all to benefit citizens. These strategies have allowed the Androscoggin Land Trust to make more than 8,000 acres of land available to the residents and visitors to the communities they serve along the Androscoggin River.
LaBonte said there is strong demand from residents and visitors of all ages for places to get outside, be active and enjoy the natural beauty that is Maine. "For these small villages along the Androscoggin, creating access to natural places to be active is good for the environment, good for the economy and good for the health of those here," he said. "It's a real win-win-win."
The Partnership for Active Transportation, along with AARP, advocates for great networks of trails, and other places to walk and bike. We help communities utilize innovative strategies, such as land trusts, to preserve public access for active transportation.
You can learn more about the partnership at www.partnership4at.org.
- By Kevin Mills, senior vice president of policy and trail development, Rails-to-Trails Conservancy

Kevin Mills shapes and oversees Rails-to-Trails Conservancy's national policy and trail development work. He is a national leader in the effort to ensure that walking and biking trails grow as mainstream priorities of America's transportation policy and are recognized for their contribution to public health, economic vitality and livable communities.
Photos courtesy of Rails-to-Trails Conservancy and Phil Poirier