Walking Shapes Our Bodies and Our Lives
By Dan Burden, July 02, 2013 09:38 AM
Our built and natural environments play a vital role in our physical, social, psychological, spiritual and emotional health. So, it's important to find a neighborhood that's well designed, connected, and to protect the green space that runs through it.
Walkability lies at the heart of this picture. It builds social ties and cohesion; it strengthens our legs, lungs, hearts and minds, which in turn helps prevent or fight heart disease, diabetes, dementia and other serious health problems. As walking becomes natural, it enables us to find new energy and build an appetite for healthy food and sleep. Walking is essential to a longer, healthier and happier life, whether we choose to stay in the same place over the years or seek out a new community.
In my last blog post, I described how being able to age in place kept my mom in good health all the way to age 93. She had good friendships, social circles, deep bonds that kept her engaged and young families were moving in her community. The sound of children's laughter opened another door to vitality.
My wife, Lys, and I, being adventurous by nature, have taken another path. In our mid-60s, we left Florida to embrace the cooler, pine-laden slopes of Washington State's Olympic peninsula. We were ready to put down new roots and were pleased to find the lively city of Port Townsend, where we could live car-free in a place with a good growing season. We've made friends easily in Port Townsend. Lys has lost 35 pounds from a lot of walking and eating from her garden.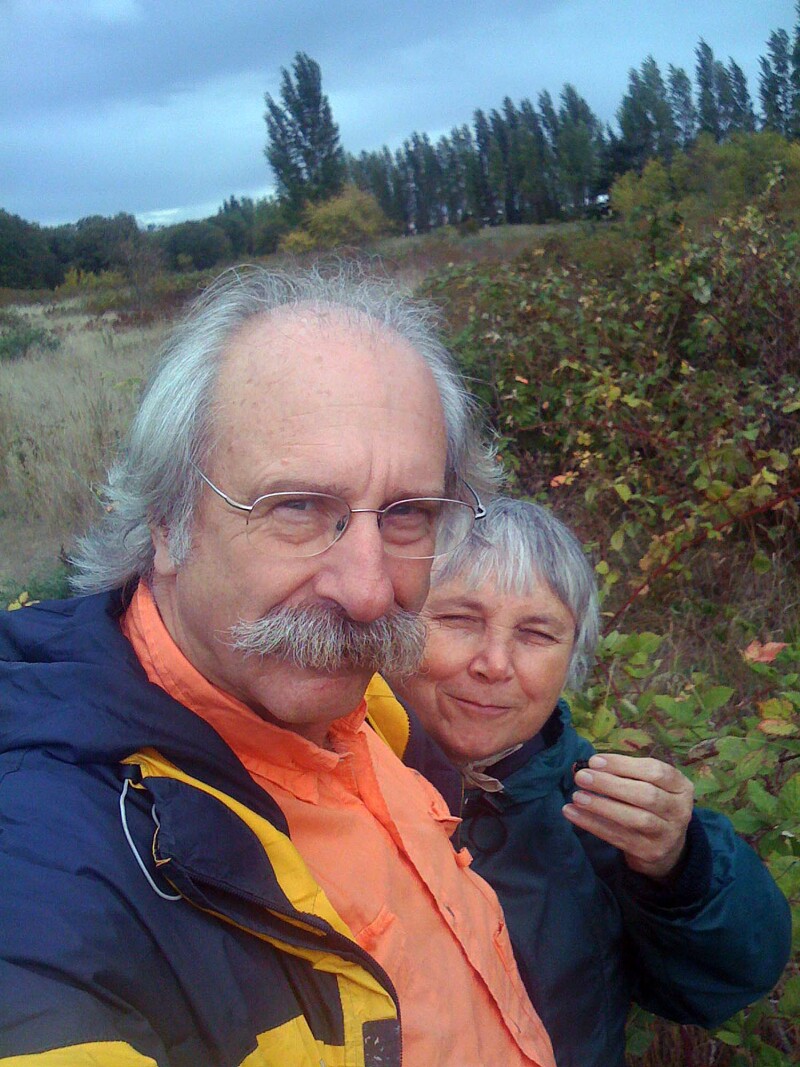 In this series of blog posts, I'll explore how to find the best place to live in retirement. For some of us, it's a time to go somewhere entirely new and different. For others, it's a matter of finding another neighborhood, changing your style of house in the same community, or adapting the home you already own.
The best way to get started is to take a walk, bike, ride in your own neighborhood, and then explore others the same way. Look for streets with wide sidewalks, short blocks to keep traffic speeds low, and destinations such as community centers, parks, and shops. Try to find a place that attracts young families so the value of your home will remain stable or grow.
Are you looking for a smaller house, or one that's more affordable? A place to garden? Maybe you want to live closer to transit or restaurants. If you prefer something altogether new, look for a town with bright and dedicated political leaders who are working to keep it vibrant.
Hopefully, I've drawn you into this conversation. Please check back next month, and in the meantime, take that walk, a series of them, perhaps; eat well, and sleep well and we'll talk again in August.
Dan Burden, Cofounder of the Walkable and Livable Communities Institute
Dan Burden has spent more than 35 years helping the world get "back on its feet." He and his team at the WALC Institute help communities become better connected, more engaged and healthier through active living.
Photos courtesy of the WALC Institute