10 fantásticas excusas para salir de casa en junio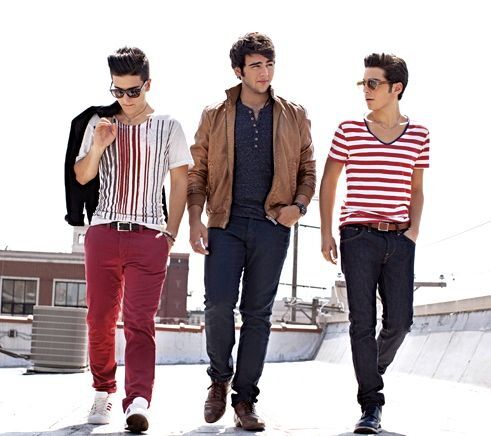 Si te estás preguntando a dónde ir en junio, aquí­ te decimos los lugares más entretenidos para disfrutar de una gran pelí­cula con toda la familia, conocer de cerca la obra de Salvador Dalí­, o un festival cultural de primera. Sigue leyendo y, si no te quedan muy cerca, comienza a empacar...
1. Il Volo en concierto en Los íngeles, California: Se acerca la época de conciertos musicales y festivales de música. ¿Ya tienes un plan? Pues te aviso que el sábado 7 de junio en el recinto The Greek Theatre (2700 N Vermont Ave.) se presenta en vivo Il Volo. El joven trí­o de opera italiano estará interpretando en los éxitos con los que ya nos ha conquistado "O sole mio" y Constantemente Mí­a", entre otros.
2. Desayuno con Dalí­ en St. Petersburg, Florida: Si estás en Miami o en Tampa, prepara a la familia para que se den una escapadita a St. Petersburg (queda a media hora de Tampa, y a 4 de Miami). El sábado 7 de junio, el Museo de Salvador Dalí­ (One Dali Blvd. St. Petersburg) ofrece este encuentro que comienza con un tour por el museo, luego un desayuno buffet y actividades interactivas para niños de 6 a 12 años.
3. Cine bajo las estrellas en Houston, Texas: El 11 de junio en la plaza del CityCentre (800 Town and Country Boulevard), se presenta de forma gratuita la pelí­cula Frozen en una gigantesca pantalla de 20 x 11 pies. El filme, considerado por la crí­tica como el mejor musical animado de Disney en los últimos tiempos, viene cargado de un mensaje de inspiración para las niñas.
4. Carlos Santana en Atlantic City, Nueva Jersey: El pionero en fusionar el rock con la música latinoamericana, Carlos Santana, armará tremenda pachanga cuando presente su concierto en el Borgata Hotel Casino & Spa (One Borgata Way Atlantic City). Se espera que además de sus éxitos de siempre, interprete los temas de su nuevo álbum, Corazón, el cual ya debutó en la primera casilla de Billboard. La cita es el 13 y 14 de junio.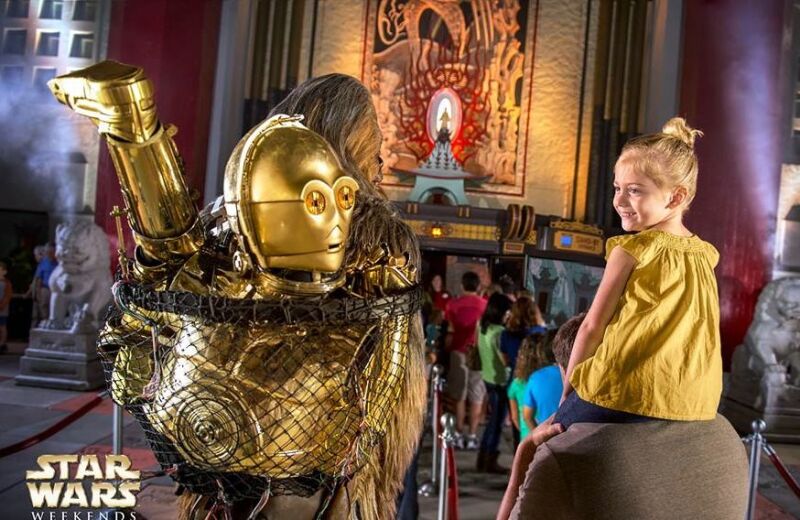 5. Star Wars en Orlando, Florida: Hasta el 15 de junio siguen los Star Wars Weekends de Disney's Hollywood Studios (351 S Studio Dr., Lake Buena Vista). Viernes, sábado y domingo los visitantes del parque podrán ver de cerca a más de 60 personajes de la afamada serie. Además, cada noche concluirá con una Symphony in the Stars, o Sinfoní­a en las estrellas, un despliegue de juegos pirotécnicos en honor a esas pelí­culas. ¡Una excusa más para ir a Disney World con la familia!
6. 9/11 Memorial Museum en el World Trade Center, Ciudad de Nueva York: Aunque los jardines y piscinas que conmemoran a las ví­ctimas de los ataques terroristas del 11 de septiembre de 2001 ya estaban funcionando hace algún tiempo, en mayo se inauguró el museo que lo complementa. Si en tus planes está un viaje a Nueva York, no descartes hacer un recorrido por la historia (en este caso la historia más reciente). El conjunto arquitectónico del 9/11 Memorial Museum ostenta en su exterior dos piscinas tipo espejo con las cataratas artificiales más grandes de Estados Unidos. Y, en el edificio, fotos y objetos de las torres gemelas y de quienes perdieron la vida. Desde escombros de la estructura, hasta los restos de un camión de bomberos.
7. Opera en el Central Park, Nueva York: Los conciertos tan esperados y acertados de la Metropolitan Opera en los parques de Nueva York cobran una dimensión especial en el Parque Central (Central Park, NY). Por eso, si vas a la Gran Manzana, te aconsejo apartar la noche del lunes 23 de junio para que disfrutes de este concierto de primera que, además, es ¡gratuito!
8. Smithsonian Folklife Festival en Washington, D.C.: Del 25 al 29 de junio se presenta la primera parte del Smithsonian Folklife Festival (el festival continúa después del 2 y 6 de julio). Este intercambio cultural que se viene celebrando desde 1967, este año está dedicado a los paí­ses de China y Kenia. Si querí­as ir a Washington, ¡esta podrí­a ser una buena razón para ponerle fecha a tu viaje!
9. Carreras de los botes-dragón en Chicago, Illinois: Unas 10,000 personas se congregarán el sábado 28 de junio en el Ping Tom Memorial Park (300 E 18th Street) para ver a 26 equipos de remo competir en las carreras de botes con forma de dragón. Además de la carrera habrá varios espectáculos en vivo, muestras culinarias y venta de souvenirs. La entrada es gratis.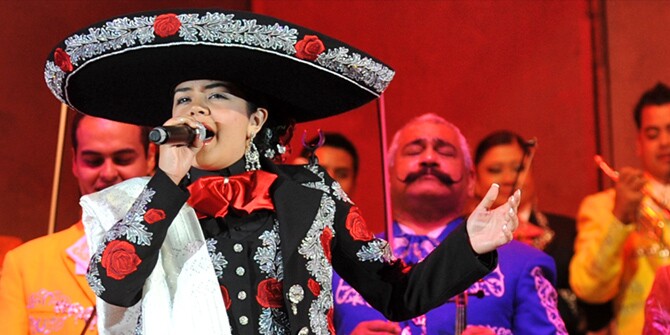 10. Festival de Mariachi en Los íngeles, California: El Hollywood Bowl (2301 N Highland Ave.), considerado el teatro al aire libre más grande de Estados Unidos, será nuevamente el escenario donde se presente el Mariachi USA Festival. Magní­ficos mariachis harán gala de la mejor música de este género, una extravagancia musical que no hay que perderse.
Fotos: Il Volo, cortesí­a Il Volo Music; Star War Weekends, cortesí­a Walt Disney World News; Mariachi, cortesí­a de Mariachi USA Festival.
También te puede interesar: