Anthony Quinn: un actor renacentista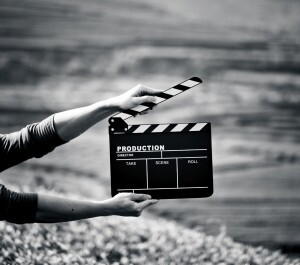 Uno de los detalles que más me llamó la atención al leer la autobiografía de Anthony Quinn - One Man Tango, publicada en 1997 - fue la disciplina con que este actor de origen humilde encaró su propia educación y cultura. Cuando era joven, mientras buscaba su identidad entre los cuadriláteros de boxeo, las iglesias evangélicas y escenarios teatrales de Los Ángeles, Quinn vivió un apasionado romance con una mujer bastante mayor que él. Fue a través de ella principalmente que se interesó en aprender todo lo que podía sobre literatura, teatro e historia del arte. Quinn se crió en la pobreza, pero su ímpetu por superarse y convertirse en un hombre renacentista fue arrollador. Aquí lo vemos hablando en perfecto francés durante una entrevista televisiva.
Fotos: Las películas más conocidas de Anthony Quinn.
Además de ser un actor versátil, capaz de interpretar a personajes de todas las nacionalidades y contextos sociales, Quinn tenía el carisma de un galán de cine a la antigua. Pasó años en papeles secundarios en películas de poca monta, pero dos décadas y media después, durante los años 60, se convirtió en uno de los actores más reconocidos de Hollywood. Tenía el mismo aplomo de un Cary Grant o un Gregory Peck, como lo podemos comprobar en este segmento en blanco y negro del programa What's My Line que funciona como una máquina del tiempo.
Suscríbete al nuestro boletín informativo para que estés al tanto de los temas que te interesan
He visto casi todas las películas de Quinn - muchas de ellas en la pantalla grande - pero mi favorita indiscutible es The Guns of Navarone, donde interpreta a un marino griego que lucha contra los nazis. Pese a que la película es protagonizada por el legendario Gregory Peck, Quinn es el actor más memorable del filme. Habla poco, pero su mirada recia y las tensas escenas de acción lo dicen todo. Aquí tenemos una secuencia llena de suspenso, filmada en las islas griegas.
Disfruta tu tiempo libre con los descuentos de AARP te ofrece
Créditos:
Videos: YouTube
Foto: fzant/iStock