El Día de los muertos con una activista visual chicana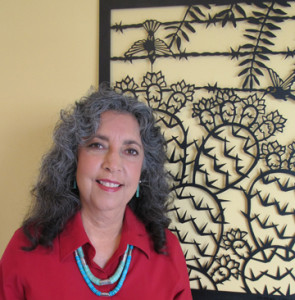 Carmen Lomas Garza, la multifacética artista que, entre otras cosas, pinta encantadoras escenas cotidianas que ocurren en todo el sureste del país, estará en el National Museum of the American Indian (Museo Nacional del Indio Americano), este fin de semana para hacer una presentación acerca de su arte en el marco de la celebración del Día de los muertos del Smithsonian Institution.

Desde muy joven supo que quería ser artista. A los 8 años se quedaba admirada cuando su madre pintaba en acuarela todas las piezas y tablas de la Lotería mexicana y convertía en obra de arte este juego. A los 13, gracias además a la influencia de su abuela, quien le enseñó a hacer papel picado (técnica que Lomas Garza llevaría al metal años después), ya sabía que quería dedicarse por entero al arte. En la universidad estudió arte y docencia, pero la transformación profunda vino cuando conoció al movimiento chicano y el de los trabajadores del campo y supo que su camino era irrevocable: el activismo a través del arte visual.

"Decidí que no solo soy artista, sino artista chicana. Quería que mi trabajo fuera principalmente para un público mexicano americano, chicano, porque vi que había una gran necesidad de celebrar nuestra cultura, nuestra herencia, nuestra contribución a la historia de este país", comenta. "Quería que el público se viera en un formato de bellas artes para que sintiera orgullo y dijera 'Eso lo conozco, porque lo he vivido".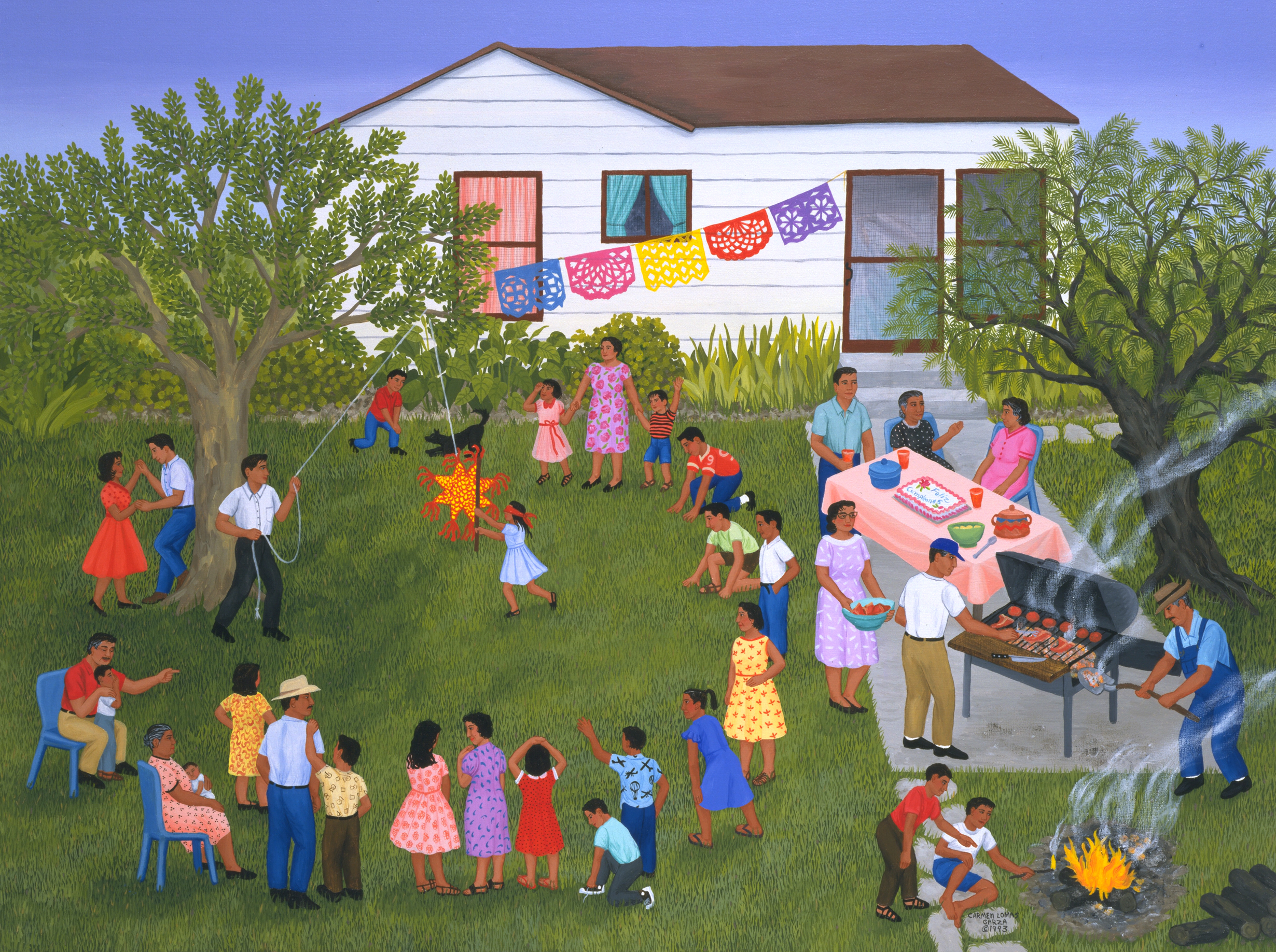 Suscríbete a nuestro boletín.

El Día de los muertos

A Lomas Garza la entristece que en la actualidad el Día de los muertos a veces parece un desfile de carnaval y admite que es muy conservadora a la hora de celebrarlo.

"El Día de los muertos debería ser el día de las ánimas, para recibir a los espíritus de nuestros antepasados fallecidos, honrarlos y, como a cualquier huésped, ofrecerles un lugar donde sentarse, comida y las cosas que les gustaban", dice.

Estas ofrendas suelen colocarse en un altar, pero se puede hacer una ofrenda sin altar. Un altar puede ser algo tan sencillo como una foto, una vela y una flor, explica Lomas Garza, o algo mucho más grande y elaborado. Pero la ofrenda, siempre depositada el Día de los muertos, es la forma de recibir al ánima del ser querido que nos visita: aparte de un asiento y algo de comer y beber, deberíamos tener incienso de copal, velas para iluminar el camino de las ánimas y muchas flores de muerto (también llamadas flores de cempasúchil) para que perfumen el aire y ayuden a los espíritus a encontrar la ofrenda.




Ahorra en tus compras con los descuentos de AARP

Bajo el patrocinio de AARP y la dirección del Centro Latino Smithsonian, la presentación de Lomas Garza se centrará en sus pinturas, papel picado, siluetas en metal y ofrendas. En la celebración del Día de los muertos del 2016 instalará una de sus obras más conocidas, la ofrenda a su abuelo, Antonio Lomas, que la artista comenzó en los años 90 y ha continuado ampliando.



También te puede interesar: