Un doctor alemán, 101 cachorros y el triste final de un detective inolvidable.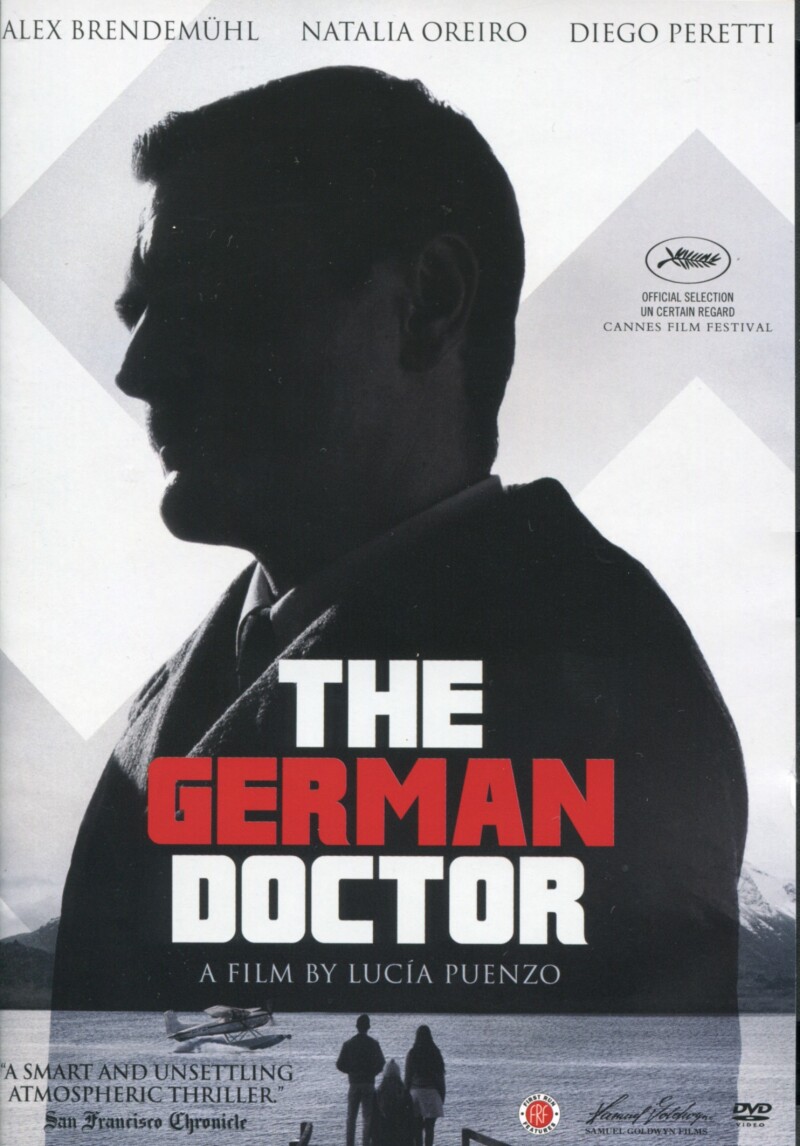 The German Doctor
(First Run Features)
Hija del cineasta argentino Luis Puenzo - director de La historia oficial, que ganó un Oscar en 1986 - Lucía Puenzo tiene una habilidad asombrosa para crear climas inquietantes, controlando con exactitud cada plano, cada toma de sus películas. The German Doctor - o Wakolda como se conoció en Argentina - tiene un punto de partida tan original como escalofriante. Recreando a la perfección la vida provincial en el sur de la Argentina de 1960, la trama se enfoca en la llegada de Josef Mengele, el abominable criminal nazi famoso por sus atroces experimentos médicos. Hay una espía israelí y nazis escondidos en este sutil thriller, pero el corazón de la historia se concentra en la relación ambigua que Mengele establece con una familia argentina. La conclusión es el único momento tibio de una película que hasta ese punto avanza con la convicción hitchcockiana de una cineasta brillante.
Fotos: Libros para enamorados y románticos de corazón
101 Dalmatians - Diamond Edition
(Disney)
Cuando la escritora inglesa Dodie Smith escribió la novela 101 Dalmatians, tenía la secreta esperanza de que la filmara Walt Disney. Este sueño se hizo realidad, y la flamante edición del largometraje de Disney - producido en 1961 - nos permite redescubrir una de las obras maestras más cálidas y expresivas del cine de animación. Abandonando el clasicismo formal de los años 50 para adoptar un trazo más espontáneo (por momentos la animación permite ver los trazos de lápiz en acción cuando los personajes se mueven), 101 Dalmatians formuló una estética que no envejece con el paso del tiempo. En la pérfida Cruella de Vil, Disney creó a uno de sus mejores villanos. Una joya del pasado, para jóvenes de todas las edades.
Suscríbete al nuestro boletín informativo para que estés al tanto de los temas que te interesan.
Foyle's War - Set 8
(Acorn)
Creada por el guionista Anthony Horowitz - que recientemente escribió novelas en que resucita a dos personajes legendarios, Sherlock Holmes y James Bond - Foyle's War comenzó su extraordinaria trayectoria allá por el 2002. Su concepto era novedoso: un veterano detective inglés encargado de resolver los crímenes "normales" que afligen a un pueblo cerca del mar durante la Segunda Guerra Mundial. El concepto fue enriquecido con excelentes guiones (casi todos obra de Horowitz), además de las soberbias actuaciones de Michael Kitchen en el papel de Foyle, y Honeysuckle Weeks como Sam, la joven asistente del detective y encargada de conducir su automóvil. La serie fue cancelada en el 2007, y obligó a Horowitz a cambiar sus planes y acelerar la narrativa para incluir el final de la guerra. Cuando Foyle's volvió por demanda popular, los argumentos de las siguientes temporadas examinaron los años posteriores al conflicto bélico. Lamentablemente, esta octava temporada es, por decisión de su creador, la última. Un proyecto inmejorable, para disfrutar en su totalidad una y otra vez.
Disfruta tu tiempo libre con los descuentos de AARP te ofrece