Novedades en DVD: de la fotografía social de Salgado a un reeditado de X-Men
The Salt of the Earth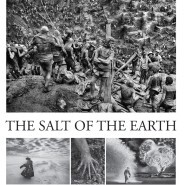 (Sony)
Un documental melancólico y desgarrador sobre la vida de Sebastião Salgado, el reconocido fotógrafo brasileño que nos enseñó a contemplar el planeta tierra de una manera distinta a través de sus imágenes en blanco y negro de alto contraste. Pese a ser reconocido como uno de los artistas visuales más importantes del siglo XX, el largometraje nos demuestra claramente que la vida de un pionero nunca puede ser fácil. Codirigida por el hijo de Salgado y el aclamado cineasta alemán Wim Wenders —director del documental de Buena Vista Social Club y las películas Wings of Desire y Paris, Texas— el documental reflexiona sobre los inicios profesionales del fotógrafo y el valioso aporte de su esposa, que se quedaba sola con sus hijos mientras Salgado recorría el planeta enfrascado en obsesivas odiseas de exploración y descubrimiento. Apasionante.
Fotos: 25 joyas del pop latino
X-Men: Days Of Future Past
The Rogue Cut
(Fox)
Huele a treta comercial la idea de lanzar una nueva versión de la última película de los X-Men cuando las escenas adicionales suman apenas 17 minutos. ¿No hubiera sido mejor incluirlas en un apartado del blu-ray original? Sin embargo, las diferencias entre ambas versiones son llamativas. Pese a que en muchas instancias los agregados son de un minuto o menos —una línea de diálogo por aquí, una sonrisa compartida por allá— The Rogue Cut es una película mejor que la versión oficial, más lógica y completa en su estructura narrativa. El segundo disco incluye fascinantes documentales sobre la producción, entre los cuales se destaca una extensa charla con el director, productor y el elenco completo.
Suscríbete al nuestro boletín informativo para que estés al tanto de los temas que te interesan.
The Black Stallion
(The Criterion Collection)
En 1979, el director estadounidense Carroll Ballard colaboró con el exquisito iluminador Caleb Deschanel para la creación de una película única. Bajo el patrocinio financiero de Francis Ford Coppola —que garantizó la independencia artística del proyecto— Ballard adoptó la novela infantil de Walter Farley, ensamblando dos películas en una: primero, la historia de un niño que naufraga en una isla desierta y es rescatado por un hermoso corcel negro. Segundo, el retorno a Estados Unidos de los años 40, y la competencia en una carrera de caballos. La primera parte, con imágenes del mar azul y el corcel corriendo en la playa, es mucho más poética y deslumbrante que el resto. Pero en su totalidad, The Black Stallion es un entretenimiento de lujo para disfrutar con toda la familia. Ballard continuaría su carrera filmando otras películas sobre animales y su compleja relación con los seres humanos.
Disfruta tu tiempo libre con los descuentos de AARP te ofrece
También te puede interesar: